Today, Deepcool has officially launched its very own anti-leak technology, aiming to set itself apart in the AIO liquid cooling market. The patented technology achieves automated pressure balance, improving the operation safety of all-in-one liquid coolers.
In future Deepcool AIOs, anti-leak technology will be included. Instead of having a valve on the radiator, you will get an elastic pressure-relief bag that sits in an open space inside the radiator. One side is exposed to air while the other side is dipped in coolant. When the internal pressure increases or decreases, the bag will expel air and re-inflate to compensate. By doing this, increased pressure in the AIO is relieved, while drops in pressure are compensated for. All in all, this self-pressurising system lowers the chance of a leak occurring.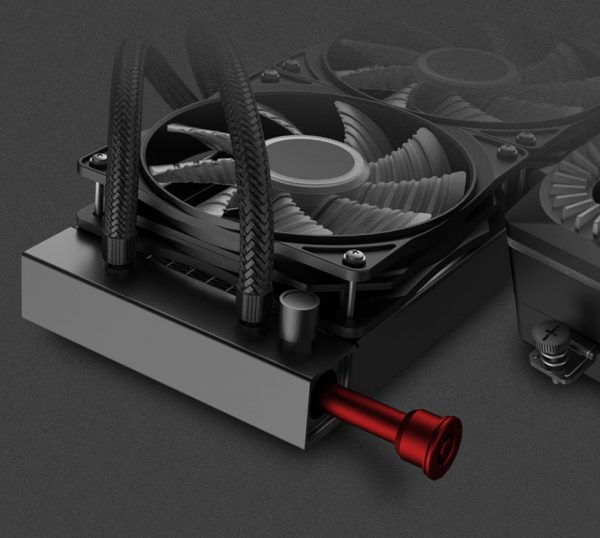 The pressure relieving system is heat and corrosion resistant, so it should stand the test of time. The first cooler to show this tech off will be the Deepcool Gamer Storm Captain 240 PRO- we have a review of this very cooler coming up tomorrow, so keep an eye out for that.
KitGuru Says: AIO coolers have generally been safe to use for years now but it is nice to see a company not ignoring the potential issues and putting extra safety precautions in place. Are any of you currently shopping around for a new AIO liquid cooler? Would a feature like this be of interest to you?