If you're one of the few that has been able to get hold of an RX 6800XT or an RX 6900XT, and have been thinking about water cooling, then there is some good news for you. This week, EKWB is launching the EK-Quantum Vector Nitro+ water block, made specifically for the Sapphire Nitro+ graphics cards.
This is a 2nd-generation EK-Quantum Vector water block, which benefits from an open split-flow cooling design. This allows for low hydraulic flow restriction, meaning cooling performance should still be very good at lower pump speeds. The block also has its plates and fins optimised for even flow distribution, allowing for optimal performance in any given coolant flow orientation.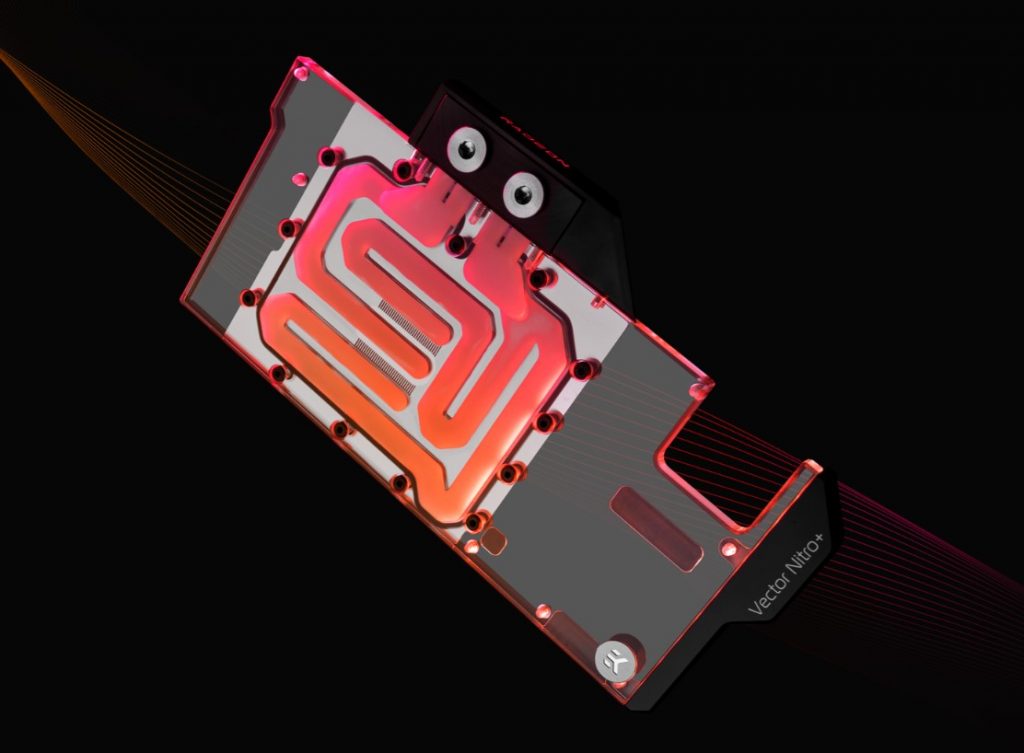 The base of the block is CNC-machined out of nickel-plated electrolytic copper and the top of the block is machined out of glass-like cast acrylic or black POM acetal. Brass standoffs are already pre-installed, making the setup easier and EPDM O-rings are included to ensure a watertight seal.
As you would expect from a modern block, RGB lighting is included. The end piece of the block houses an addressable D-RGB LED strip with eight individual LEDs on the Acrylic version of this block, and nine LEDs in the Acetal version. The RGB lighting is compatible with RGB Sync software from all major motherboard makers too.
The EK-Quantum Vector Nitro+ RX 6800XT/6900 XT GPU water block and back plate are available this month, starting at €159.90 for the block and €42.90 for the backplate.
KitGuru Says: Are any of you planning on upgrading to custom water cooling soon?