The contract prices of dynamic random access memory (DRAM) began to decline in January due to increased production at SK Hynix's Wuxi plant that caught fire last year and the industry's eased shortage situation, according to DRAMeXchange, a research division of TrendForce. If DRAM makers do not cut memory production, PC makers and consumers will enjoy lowering DRAM prices for a while.
The highest contract price for a mainstream DDR3 4GB module has already fallen to $34 (the lowest has fallen to $30), and is perceived to be a leading indicator of the impending price changes within the market, according to the DRAM analysts. At press time, average contract price for a 4GB DDR3 DIMM was $33. Avril Wu, assistant vice president of TrendForce, projects that the DRAM contract prices will first converge with the market spot prices by the end of the first quarter, and then begin to fall during the second quarter of.
With the impacts of the Wuxi Plant's September fire accident gradually diminishing, large DRAM makers can no longer sell their product at a significant premium because of shortages. SK Hynix's supplies are expected to return to normal levels during February. Still, SK Hynix reportedly intends to adjust its prices upwards following its full recovery from the fire accident.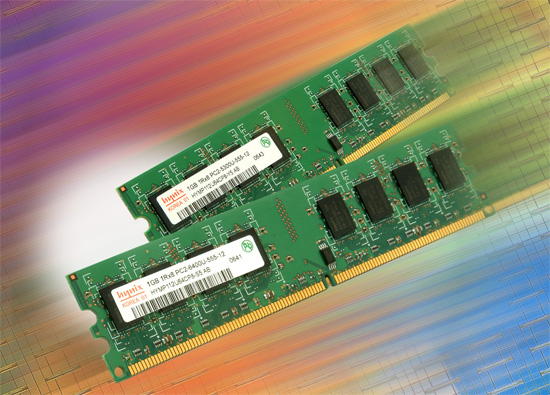 Keeping in mind that shipments of notebooks in February is expected to drop by nearly 30% month-on-month after the Chinese New Year (which is celebrated on the 31st of January in 2014), it is likely that the contract price of DRAM will continue to fall amid low demand, no matter what memory manufacturers do in the short term.
Sticking to its initial predictions, TrendForce asserts that the contract prices will return to pre-fire levels – $27 – $28 per 4GB DDR module – during the first quarter of 2014. In Q2 2014 the prices may drop further, but that will depend on multiple factors.
KitGuru Says: Price drops are always welcome by consumers. But since DRAM makers do not was to sell memory at low cost (or below cost like in 2011 – 2012), how long the low prices are going to last? After all, they can cut down production of DRAM and create shortages artificially.