PlayerUnknown's Battlegrounds will be getting a new Event Mode, offering timed experiences that shake up the ordinary gameplay. During these testing periods, players will be introduced to new content and parameters not seen in the ordinary game mode, with the first event ushering in 8-person teams.
PUBG Corp broke the news in a Steam community post earlier this week, stating that Event Mode will debut on the test servers in the coming weeks and migrate over to the live servers soon after testing has been successfully completed. Each event will last a limited time only, acting as a chance for the developers to stretch their legs and test more daring and unusual content.
The initial 8-person team will act as a test for the new mode, with plans to rotate content that deviates more from the norm as one event ends and another begins. Of course, rifle drop rate will be doubled within this initial test to try and balance everyone on the team having a fair chance at loot.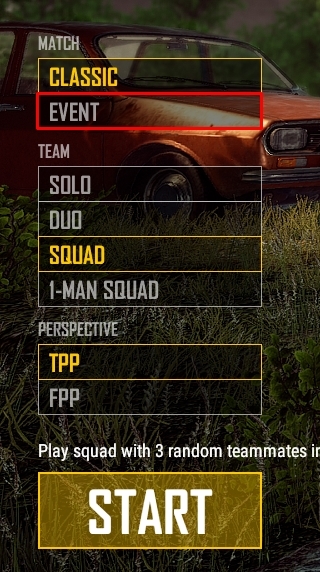 8-person teams will only be available in third-person perspective mode and only include the original map, Erangel, to "ensure effective matchmaking." Anyone who owns a copy of PUBG can opt in by selecting "Event" on the bottom left of the main menu and ensuring "Squad" and "TPP" are also selected.
Unfortunately, Event Mode will not be ranked, but will offer sufficient Battle Points (BP), PUBG's in-game currency, at the end of each match.
Discuss on our Facebook page, HERE.
 KitGuru Says: It's interesting that while other developers are scrambling to join the battle royale craze within their respective titles, PUBG Corp is already well under way to potentially setting a new trend. This opens up a lot of possibilities, but what type of game modes and parameters would you like to see in Battlegrounds?