Beyond Good and Evil 2 was a surprise hit this year at E3, pleasing fans who have waited over ten years for Ubisoft to give them something promising to look forward to. While fans should be cautious with their excitement as the game in its current form has only just begun development, Ubisoft CEO Yves Guillemot doesn't think that the sequel poses too much of a risk for the company.
It's no doubt that a sequel to 2003's Beyond Good and Evil will raise eyebrows as the original game was considered a commercial failure. Yves Guillemot, Ubisofts CEO explains to Gamesindustry.biz that despite this, to him at least, risks are smaller than people would initially believe.
"I don't think there's a risk there," says Guillemot. "Well, there's always a risk when we create games, but I don't think there's as much risk because Michel [Ancel, director] has been through so many projects. The first Beyond Good & Evil was very good, Michel did what he wanted and what we thought would be the best for the players. But there's one thing we didn't look at: exactly how many players were interested at the time by female characters, science fiction world, and so on."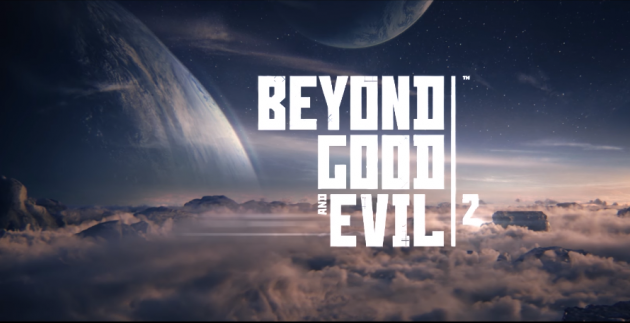 Despite not doing well commercially, the original game did fare well with critics and was up for numerous awards, many of which concerned the game's writing, game design and team. After a few years, it made several top lists by publishers and eventually gained a cult following.
"It seems bizarre to say, but at the time we had lots of men playing games and they wanted specific types of games. All the women that saw Beyond Good & Evil loved it, and it was a huge surprise. And lots of people wanted something different, and they loved it. It was a big surprise because normally market analysis would have told you not to do it. It didn't sell as many [copies] because it didn't respond to the majority, but the minority loved it so much it created something different."
The love for the original game and idea of a sequel is certainly shared all around, with creator Michel Ancel having taken Beyond Good and Evil 2 to Ubisoft's E3 conference with tears in his eyes, furthered by the cheers of the crowd.
"Now, because we've been doing more games, Michel will continue to take risk – as you could see – but he has more information and is automatically responding a lot more to the majority of the players.
"And the market has evolved. It's a lot more open than it was at the time. I remember when we launched Beyond Good & Evil, we had lots of critics in magazines, on forums and so on that were very tough on us. But for us it wasn't a problem because we were so proud of that game. At the end of the day we were very happy because it helped the company bring Peter Jackson on board for King Kong, it helped to change the company image and to recruit lots of talent. There are plenty of other elements that helped the company too. So it's not about the short-term profitability, you also have to look at what in general a creation will bring to the company."
KitGuru Says: It's strange to see a gem go into obscurity before resurfacing, surrounded by so much hype. I can't wait to get my hands on Beyond Good and Evil 2 as I did love the original. What are your thoughts on the original game? Are you excited for the sequel?