Even though the Wii U is still struggling to find its place in the modern console environment, especially considering how underpowered it is compared to its main competitors, it's shown some surprising beauty in the hand drawn art games like Rayman Legends and looks to continue that trend with Child of Light, a JRPG from Ubisoft Montreal, which also features wonderfully hand-crafted characters.
Ubisoft has been releasing trailers, showing off the game's production for a while now and in the latest one, it's explaining where the protagonist came from, her motivations and the reasoning behind her iconic look:
[yframe url='http://www.youtube.com/watch?v=5FCSt_XJ0LY']
The story follows the young princess Aurora, who has to defeat the queen of night, by embarking on an epic quest. She levels up and grows up along the way, with player interaction and management leading to the development of her character. At least that's the plan.
The Ubiart engine is utilised to the fullest to make an iconic and memorable character, with Ubisoft even conducting a bit of impromptu focus group feedback by asking their children what they thought of her design – the long red hair, the oversized crown, it all fit.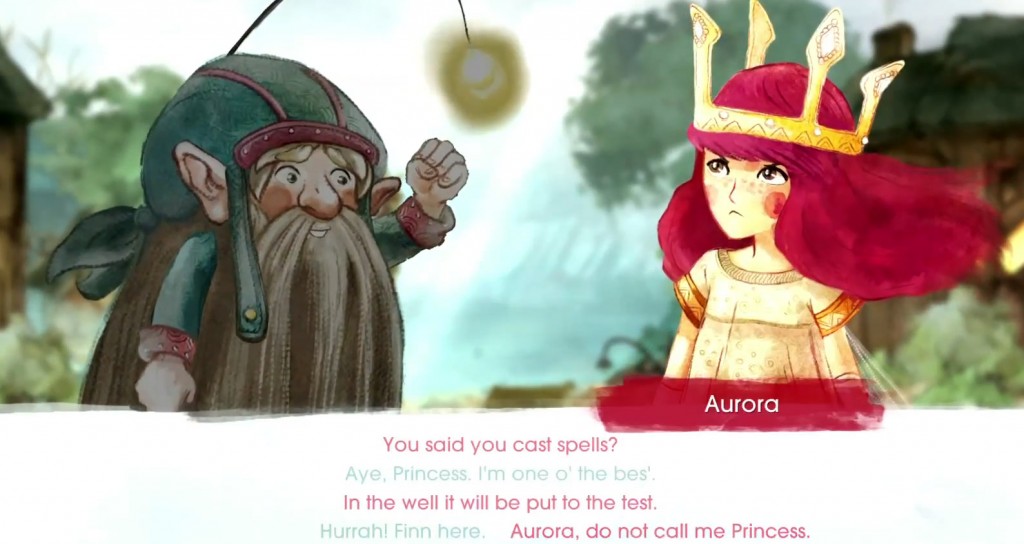 Every piece of dialogue in the game rhymes, making the tale an epic ballad
Child of Light is set for release on the 30th April, on Wii U, Xbox 360, Xbox Onne, PS3, PS4 and PC.
Discuss on our Facebook page, HERE.
KitGuru Says: Having really enjoyed the art in Rayman Legends, I may have to check this one out too. Gotta love that Ubiart engine.