If you're the type of music fan that believes vinyl offers a superior sound, it must be disappointing that in-game music is something you can almost never experience in that format. Sometimes there is an exception though. One of the most beloved Mega Drive soundtracks, the one that accompanies Streets of Rage II, is being put onto vinyl for a re-release as a special edition OST.
The Mega Drive era of soundtracks was an interesting one, as without the high-quality sound chip of the SNES, the Mega Drive (or Genesis if you lived across the pond) was restricted to certain sounds. Bass rumbled and guitars were crunchy and distorted, but it had a very distinct sound and that's something a lot of people enjoy.
Much like vinyl.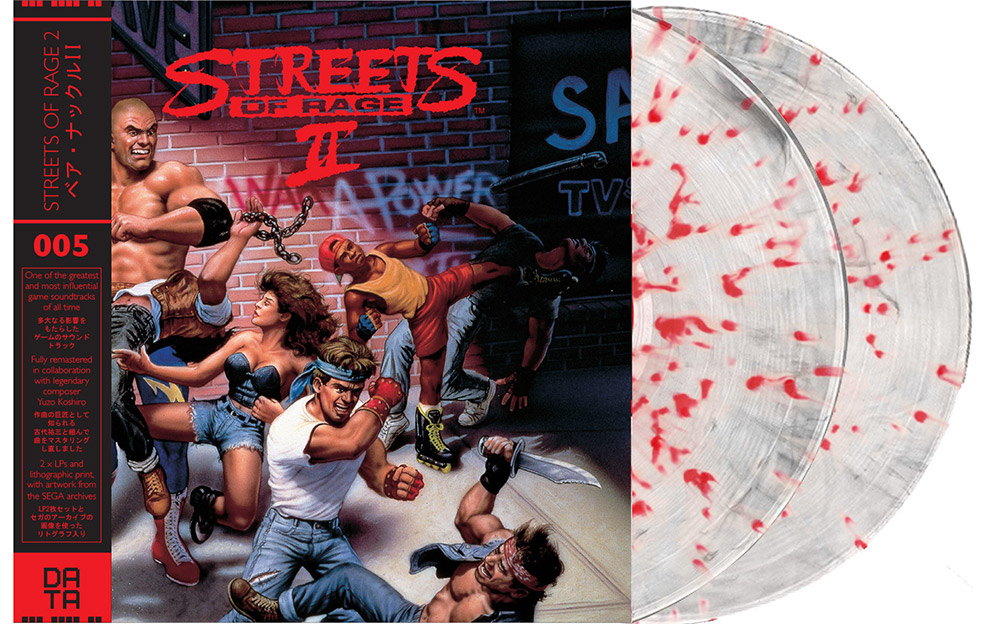 This re-release is being created using the original music files from composer Yuzo Koshiro (via EG) and have been remastered to make them as high-quality as possible. They will also come packaged in sleeves featuring the original artwork taken from the Sega archives and have bonus tracks including demos, alternate versions and unused compositions.
Available in three separate versions, potential buyers can pick up the classic black vinyl, a white, smokey rendition or that same darkened disk with blood splatters on it. The former is set to cost £23, while the latter two will cost £25. Pre-orders will begin on the 27th February, straight from the creators, Data Disc.
This isn't the first retro-sountrack release it's put out on vinyl. It previously made OSTs of the original Streets of Rage, Shinobi 3, Shenmue and Super Hang-on available to all.
KitGuru Says: I've never been enough of an audiophile to go down the vinyl route, but I sure do love the Streets of Rage soundtracks.