Back in July 2016, Blizzard filed its lawsuit against Bossland, the company behind several subscription based 'Buddy Bots' cheats as well as and Overwatch ESP hack. At the time, the company said that Bossland had caused irreparable harm to Blizzard with its cheat business but we didn't know how much money the publisher would be gunning for. Now this week, some new details have come to light surrounding the lawsuit and it turns out that Blizzard wants an $8.5 million payout.
This new tidbit was unveiled in a motion for default judgement against Bossland, which Blizzard Entertainment filed recently. This document essentially requests the minimum statutory copyright damages of $200 per infringement, with each individual cheat sale being counted as an infringement.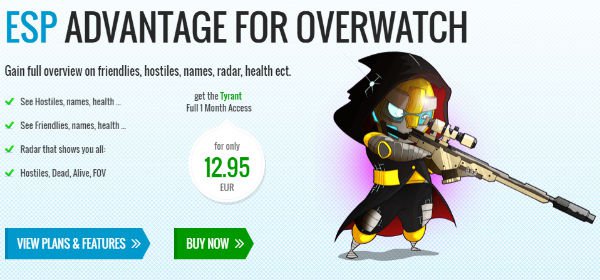 Blizzard is arguing that Bossland sold at least 42,818 copies of its cheats in the US, amounting to $8,563,600 worth of copyright infringement. Blizzard is also arguing that its estimates here are leaning on the conservative side as Bossland has testified to selling 118,939 cheats in the US since July 2013. Blizzard is essentially guessing that 36 percent of those sales were for cheats of its own games, including WoW, Overwatch and Diablo III.
Bossland is actually based in Germany and as TorrentFreak points out, already tried to have the case dismissed citing lack of jurisdiction. This tactic ultimately failed, leaving Blizzard open to request a default judgement, which if granted would mean no trial.
In all, the case is somewhat similar to a recent lawsuit Riot Games had filed against a cheat maker. The judge in that case awarded Riot a $10 million payout against a cheat service.
KitGuru Says: Similarly to Riot's recent case, I imagine Blizzard is using this as an opportunity to win a big payout in order to warn other cheat sellers to cease activity. If Blizzard wins a case like this once, there is nothing stopping it from doing it again, which could scare off other cheat subscription providers.