Dishonored 2 didn't make the best first impression for many PC gamers but Arkane Studios is working away on patches. We have already had the chance to try out patch 1.1, which mainly focussed on mouse control improvements but late last night, patch 1.2 was pushed out in beta form, which has a much bigger emphasis on optimisation and performance improvements.
I've not been able to test our whole graphics card suite with this new patch but on the GTX 1080 at least, the frame rate does seem less bouncy and all over the place, though there are definitely some sharp drops at times that, making some areas of the game a bit of a slog to get through.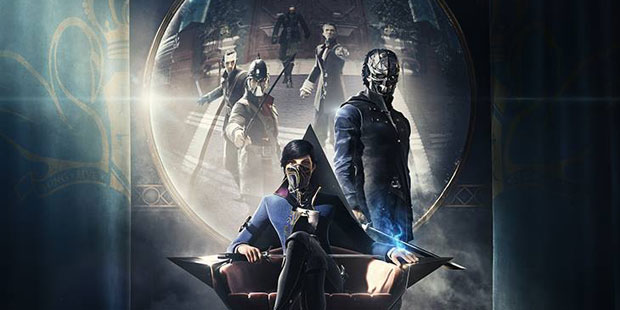 Here are the patch notes:
General performance and optimisation improvements.
Auto-detection of the Visual settings was re-worked based on player feedback and observed issues. If still experiencing issues after updating drivers and downloading patch 1.2, advise using the "Restore Settings" option to apply the recommended settings for your hardware.
Max pre-rendered frames is now managed by the game, advise removing any previous manual customizations in graphics driver control panel.
Fixes multiple related to game logic.
Fixed various issues related to user interface.
Fixed various issues related to mouse/KB and gamepad.
 Mouse smoothing is now set to minimum by default.
Fixed various issues related to using alt-tab related bugs.
Fixed various issues related to multiple monitors.
Fixed a bug where Resolution Scaling was deactivated when the game ran above 30 FPS.
Changed the Resolution Scaling settings to be more clear.
Added new settings in the Options menu.
Added a Framerate Limiter so the player can limit framerate fluctuation when playing without V-sync.
Added TAA Sharpness option.
Added more options to V-Sync settings. NOTE: If you previously disabled V-sync, please check your FPS limiter setting to ensure it is set to your desired limit.
Added Triple Buffering option.
Aside from that, the game is now capped at 120 frames per second to avoid physics issues that may occur. On top of that, HBAO+ support has been added for AMD GPUs and CPU core utilisation has been improved. Unfortunately, the patch still weighs in at a hefty 6.5GBs but at least this one appears to address a wider range of problems compared to the last 6.5GB patch, which didn't really touch performance at all.
Remember, to gain access to beta patches you need to right click on Dishonored 2 in Steam, go to Properties, click the Beta tab and opt-in.
Discuss on our Facebook page, HERE.
KitGuru Says: From my very limited testing, this patch appears to be a step in the right direction but there's a wide range of PC hardware out there, so experiences may vary. Have any of you managed to try out the new patch yet? Has it helped at all?