It has been just over six months since Nintendo first announced Marvel: Ultimate Alliance 3 as one of its big exclusive games for 2019. The Diablo-like superhero RPG has launched today and through a bit of datamining, we already have confirmation on several upcoming DLC characters.
The roster for Ultimate Alliance 3 is pretty strong already with 35 characters, including big names from the most popular Marvel comics and a few niche heroes too. There is a season pass though, which will add a number of additional characters from Marvel Knights, X-Men and Fantastic Four. Before we get to season pass characters though, there will be two free DLC characters added to the game in August: Cyclops and Colossus.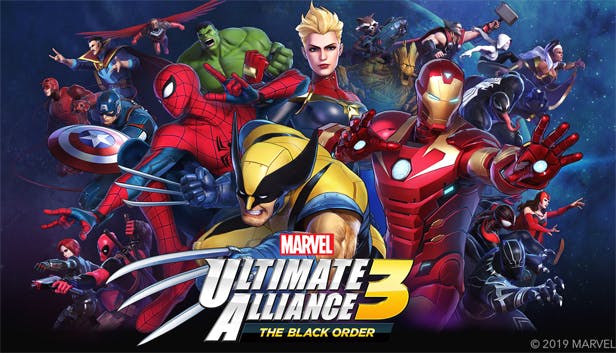 After the free DLC characters drop, the Marvel Knights expansion will be coming, adding in Blade, Punisher, Moon Knight and Morbius. Through a Twitter user digging through the game's files, we have a few other confirmed characters coming to the game, including Black Bolt, Medusa, Vision and Valkyrie, which will either be NPCs as part of free story DLC, or free playable characters as they don't belong to the franchises involved in the season pass.
In total, Marvel Ultimate Alliance 3 has 49 DLC character slots, so they have left plenty of room to keep expanding the roster as they continue to keep the game alive through updates, multiplayer and trials.
KitGuru Says: I thoroughly enjoyed Diablo 3 on the Switch so I'm likely going to be picking this one up soon. Are many of you thinking about grabbing this for the Switch?