Marvel's Avengers had its share of problems at launch, from its ill-advised loot and progression system, to matchmaking not working properly. A lot of problems have been fixed but due to delays and a lack of new content updates, the player counts are starting to drop dangerously low. 
Square Enix has already reported this week that it suffered a $48 million loss in its HD Games division due to lower-than-expected sales of Marvel's Avengers. The bad news doesn't end there though, as the game has dropped below 500 average concurrent players worldwide.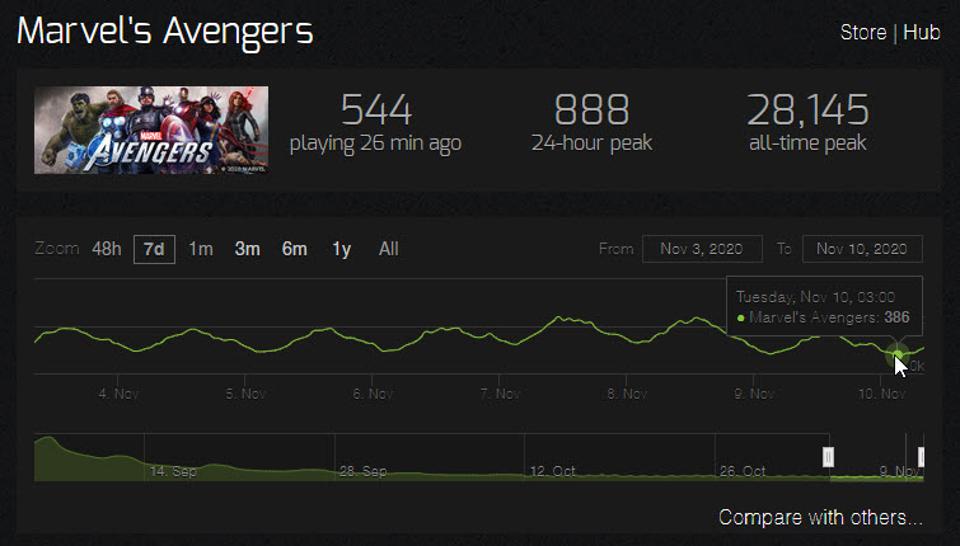 As pointed out by Forbes, this is going to be an issue for players hoping to team up to beat the game's biggest challenges, such as Tachyon Rifts or the upcoming AIM Lab raid.
These missions can be played with AI teammates but Marvel's Avengers bills itself as a co-op game. With matchmaking pools shrinking like this, it is going to be difficult to maintain a lively multiplayer base.
KitGuru Says: At this point, it seems clear that Marvel's Avengers either should have been delayed, or should have been reworked into something more akin to a polished single-player narrative. I'm still hoping next year's updates bring new life to the game but the early signs aren't looking particularly good for this one.