We heard that TellTale was put in charge of making a single player 'Minecraft: Story Mode' for Microsoft a while back and now this weekend at Minecon, some new details about the game have been announced. Like with every other TellTale game, it is set to be an episodic adventure series and choices will be involved in the game.
We now have a new trailer for the game, the description of which reads: "Minecraft: Story Mode is an adventure game, by Telltale Games, set in a Minecraft world. It is a five-part episodic series that will take you to the Nether, the Farlands, the End, and beyond! You will drive how the story flows through the decisions you make: what you say to people (and how you say it), and what you choose to do in moments of thrilling action."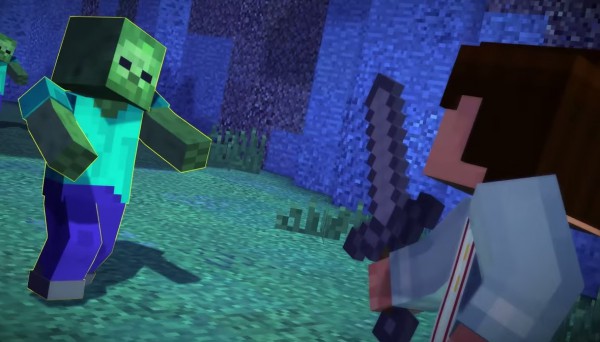 [yframe url='http://www.youtube.com/watch?v=HAnRtMEDrvU']
Players will take control of the protagonist known as Jesse throughout the game, who will be voiced by the actor/comedian Patton Oswalt. The story gets a bit deeper though, the description goes on to say: "Jesse and his group of friends revere the legendary Order of the Stone; four adventurers who slayed an Ender Dragon. The Order is the very best at what they do: Warrior, Redstone Engineer, Griefer, and Architect. While at EnderCon, Jesse and his friends discover that something is wrong… something dreadful. Terror is unleashed, and they must set out on a journey to find The Order of the Stone if they are to save their world from oblivion."
So there you have it, Minecraft: Story Mode will finally bring lore to the world of Minecraft, with new lands and legends spread throughout the world.
Discuss on our Facebook page, HERE.
KitGuru Says: TellTale has found its niche with its point and click adventure titles. The developer is now in charge of fleshing out the Minecraft world a little bit with story content, although the plot sounds pretty similar to what we see in medieval RPGs fairly often.