NymphCast is an open source project hosted at GitHub that allows your Raspberry Pi to be used as a streaming device. Maya Posch – the developer behind the free software – explains that NymphCast lets your "Linux-capable hardware" to be used as an audio and video source. 
NymphCast, however, is not limited to Raspberry Pi – it can be installed on "similar" single board computers (SBC). At the moment it's not entirely clear what qualifies as a "similar" SBC, but it doesn't seem unreasonable that Orange Pi could also utilise the software. Maya Posch chooses to describe NymphCast as an "audio and video casting system with support for custom applications.", whereas Tom's Hardware compares NymphCast with Chromecast.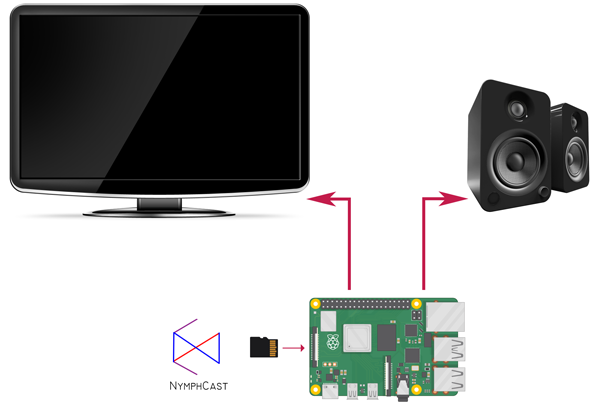 Image credit: NymphCast
The NymphCast device can be controlled through a local network with either the NymphCast Player application (available for Mac and PC), or through the NymphCast Player app (available for Android). In short, NymphCast makes it possible to connect an SBC to an output device and control the playback from a phone or computer through the local network.
The software is still in an early stage of development so bugs and stability issues can be expected. Eventual issues found when using NymphCast can be reported HERE.
Discuss on our Facebook HERE.
KitGuru says: What's your thoughts on NymphCast? Are you willing to give it a try?