Samsung is in double-damage control mode. Following numerous reports of even supposedly safe, recalled or replaced Galaxy Note 7 smartphones catching fire, the South Korean electronics maker has simply recommended that all Note 7 owners shut the handset down while it investigates. It's very possible too that it will stop selling the device altogether.
Samsung has had trouble with its Note 7 flagship smartphone since its release, with a number of reports claiming that they caught fire or even exploded. This lead to Samsung announcing a recall of around 2.5 million handsets, which it replaced with the same model that it claimed was then safe. But even those appear to have combustion issues and now Samsung is in a state where it may just replace the devices with something else entirely.
To make sure that no more users are injured or have their property damaged by the rather toasty smartphones, it's now urging every owner to turn off their Note 7 while it tries to figure out what's going on. This isn't much of a solution for disgruntled customers, but it's likely better than suffering nasty burns or having your clothing or car set on fire.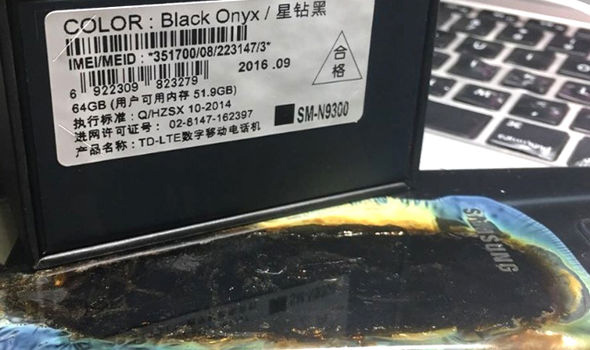 As the BBC reports, rumours abound in South Korean media that the Note 7 will be taken off the shelves permanently following this latest found of problems. It could be that after spending over a billion dollars on the recall, that Samsung isn't willing to absorb any more costs for its failings. You have to imagine some heads will roll at Samsung because of this fall out.
This comes at a terrible time for Samsung, which has just begun recapturing some market share in the smartphone industry after suffering a small dip in its sales numbers. This is unlikely to help bolster it in the right direction.
Discuss on our Facebook page, HERE.
KitGuru Says: Cutting its losses now is likely best for Samsung, as the longer it goes on the more people will associate its brand with unsafe hardware, which could be very detrimental in the hotly competitive smartphone game.