In what looks like a mashup between Knightmare Tower and Rayman, Super Kid Cannon, the first property from Miami based mobile game developer, SkyJoy, is soon set to launch on iOS, Android and Windows smartphones and tablets, debuting first in New Zealand in about two weeks time.
The game follows Super Kid Cannon, a red panda who's girlfriend/princess Justine, has been kidnapped by the "despicable Kahn," an oversized, anthropomorphised lion… thing. If the plot sounds somewhat familiar, it's not going to be the only thing, as Mario influences are very strong in this game. In-fact you could probably spot a lot of inspirations in the short trailer for the game, but the question is whether Skyjoy has done a good job of bringing all of those together to make a fun game.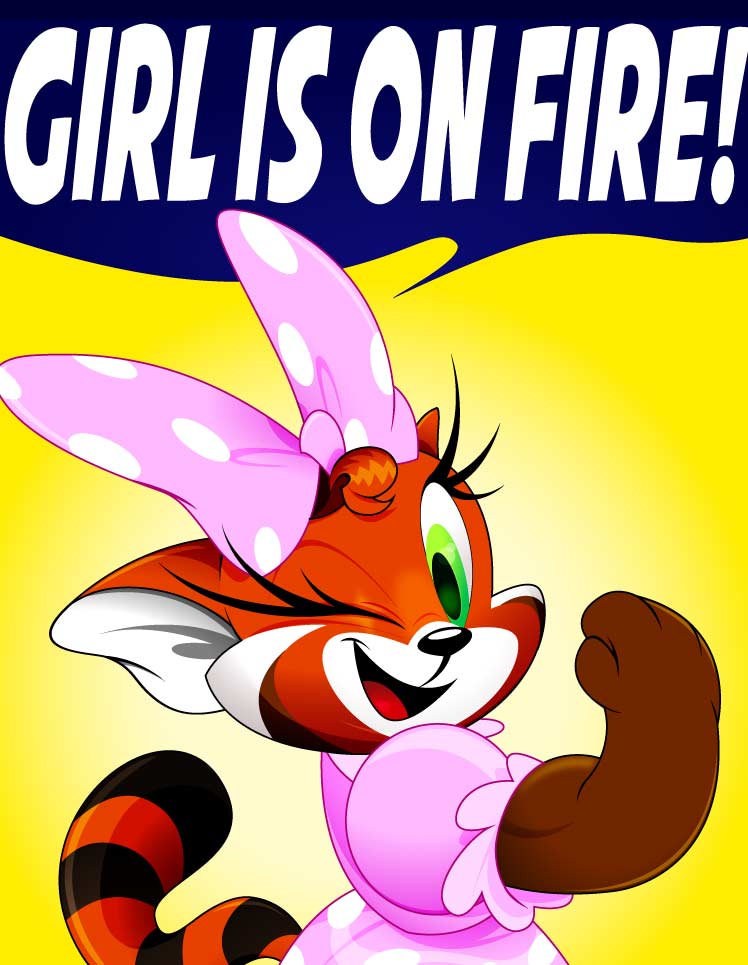 If only she was this independent the rest of the time
The gameplay does mix things up a bit though, switching the traditional horizonal progression for something that Mario games and similar have done a lot more of recently: go vertical. This one uses conveniently placed cannons to send Super Kid Cannon soaring up through the level, avoiding obstacles and facing off against enemies along the way. 
[yframe url='http://www.youtube.com/watch?v=Qu2UlsdLYY8′]
The art is lovely, with everything hand drawn on paper according to Skyjoy, and there's friend ranking and comparison tools meaning you can go head to head with your pals to see who has the best score. 
KitGuru Says: What do you guys reckon? Is there room for a new platforming video game hero? It certainly would be nice for a game with a bit more substance than Candy Crush Saga to dominate app play time for a while.