Samsung may have found success with its latest Galaxy S6 flagship but its launch has not been without faults. The latest thing to go wrong is actually the company's 'Clear View' phone cases, which appear to be creating scratches and scuffs on Galaxy S6 Edge handsets.
The £40 case (yes £40), does not fit Samsung's latest devices properly, which has resulted in scratched up displays. Users on the XDA developer forum have began complaining about the case, with one user saying: "I have a 2 week old S6 Edge which i fitted the Samsung Clear View case from day one. The screen is now full of scratches since and is bloody annoying the hell out of me. I have contacted Samsung UK and awaiting reply."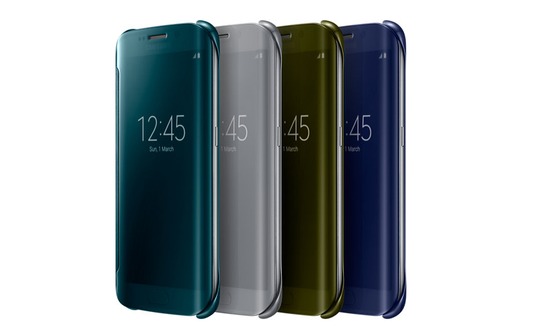 Other users confessed to facing the same problem. So far, Samsung has yet to comment on the issues but it seems that it may need to clamp down on this quick. I doubt many people are going to be happy if they find their Samsung case scratching up their shiny new Samsung phone.
It seems that Samsung is having plenty of issues, ranging from RAM mismanagement, low stocks of the Galaxy S6 Edge and now a batch of bad cases, which are effectively ruining device displays.
Discuss on our Facebook page, HERE.
KitGuru Says: Considering the price of the case, it is pretty unacceptable that they are damaging brand new Galaxy S6 phones. Hopefully Samsung will be able to help out its affected customers and fix its flawed cases.
Via: The Inquirer