It seems that a fairly significant design flaw has been discovered with the newly released Samsung Galaxy Note 5. While in past Galaxy Note devices, the S-Pen could only be inserted one way, this time around, it can be placed in backwards, which unfortunately makes it very easy to break one of the S-Pen's key features.
Discovered by Android Police, one of two things will happen to your Note 5, should you happen to accidentally place the S-Pen back in its slot the wrong way around. Either the S-Pen will jam, leaving it stuck there, or you will be able to get it out but in the process, you may break the phone's stylus detector, which means some functions, like taking quick notes will no longer work.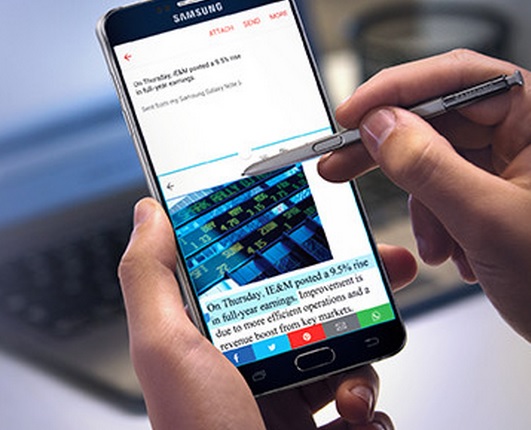 This hasn't been an issue in the past as the S-Pen was designed to only go in one way, though this time there is no resistance there, so if a user should not think to check while they are putting the stylus back in place, they could easily end up breaking a key feature of the phone.
Reports on the matter have differed slightly. Android Police were not able to get their S-Pen detection feature working again, though Ars Technica did manage to get things sorted out with a bit of fiddling.
Discuss on our Facebook page, HERE.
KitGuru Says: The S-Pen is a pretty significant feature when it comes to Galaxy Note devices, so to see it break so easily is certainly a bit alarming. As such, it is probably a good idea for any Galaxy Note 5 users to start looking when they place their S-Pen back in the slot, so as not to cause any issues. This issue won't really be affecting anyone in the UK though, since Samsung seems to be refusing to sell the phone here.