While Valve's Steam Machine have generated a lot of interest in their own right, it's the controller that has people really excited, as it's something existing PC gamers can make use of. However, now it looks like no one is going to be playing with one for some time to come, as Valve has pushed the release Window back to 2015.
The news came in an official Steam update, with Valve stating that it had changed the controller's design to be exclusively wireless and that many people in the industry were now using it. But it's updates like this which require a lot of testing and refining which have delayed its eventual release.
"Realistically, we're now looking at a release window of 2015, not 2014," said Valve, to the collective sad-face of thousands of fans.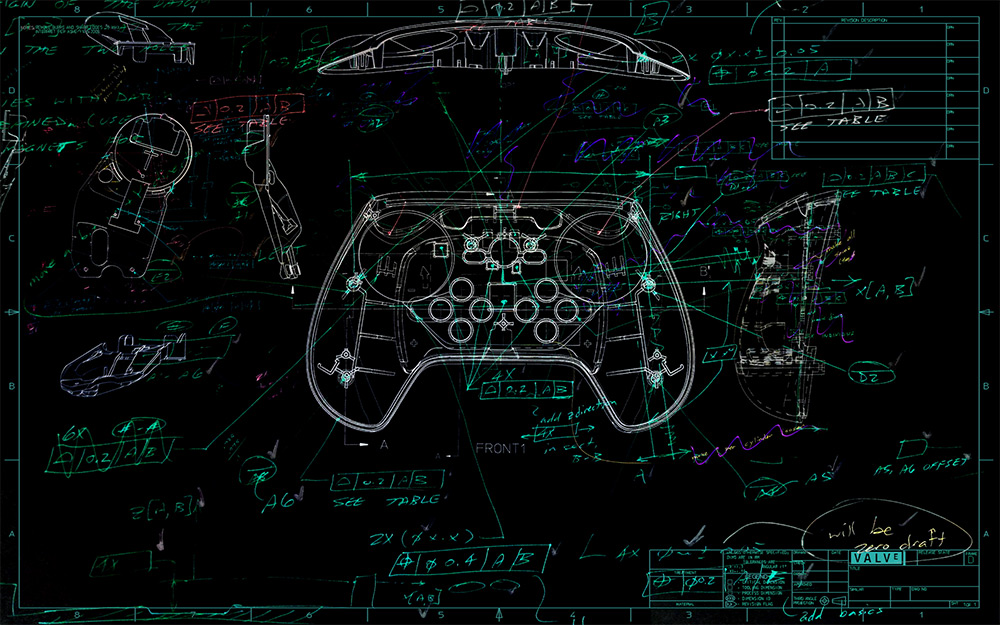 We are at least passed the concept sketch stage
"Obviously we're just as eager as you are to get a Steam Machine in your hands. But our number one priority is making sure that when you do, you'll be getting the best gaming experience possible. We hope you'll be patient with us while we get there. Until then, we'll continue to post updates as we have more stories to share," Valve continued.
However, Valve did encourage fans to continue posting feedback on the Steam Machines and on the controller over at the  Steam Universe discussion group.
Discuss on our Facebook page, HERE.
KitGuru Says: Anyone particularly bummed out by this? I'm happy with my mouse and keyboard for now, but would like to see what one of these plays like in the future.