We've teamed up with Seagate, QNAP and broadbandbuyer.com to bring you the chance to win an amazing pro-class back up and storage solution worth almost £900. Based on the four-bay QNAP TS451D2, this NAS solution also includes four Seagate IronWolf Pro 4TB hard drives to help you back up your most important information, games and projects. The complete solution will be shipped pre-configured by broadbandbuyer.com.
Broadbandbuyer
With over 20 years' experience in the design. configuration and support of professional solutions – broadbandbuyer.com is your online expert when it comes to networking hardware. They will be configuring and shipping this 16TB prize direct to the lucky winner.
QNAP
The 4-bay TS-451D2 provides high storage potential for home and small business users to store, share, and back up files. Business users can leverage its dual-core Intel processor to enable seamless multi-user on-premises/remote access to work files, while home users can enjoy a high-quality multimedia experience with both streaming and direct 4K HDMI 2.0 output. Cloud Storage Gateways allow you to leverage your existing cloud storage to deploy a hybrid-cloud solution, while a built-in App Centre provides a wide range of applications to add additional functionality to the TS-451D2.
Seagate IronWolf
Way Ahead of the Pack when it comes to serious storage. Seagate understands your unique data storage challenges and crafted its IronWolf and IronWolf Pro network attached storage (NAS) hard drives to help you achieve your goals. Built for multi-user environments with high workload rates up to 300TB a year, these NAS hard drives are enhanced with AgileArray technology for optimal reliability and system scalability. IronWolf hard drives include a complimentary world class Rescue Data Recovery Service Plan for 3 years, helping you defend against power outages, natural disasters, user error, viruses and more. With an industry-leading 95% success rate against unexpected data loss and access to world-class data recovery experts, you can focus on what's important and rest easy knowing your files are safer.
That takes care of the hardware, but now there is more with IronWolf Health Management (IHM) technology. This improves overall system reliability by displaying actionable prevention, intervention, and recovery options. When IronWolf or IronWolf Pro hard drives are integrated into compatible NAS systems, the overall system reliability increases due to constant monitoring.
IronWolf hard drives 4 TB and higher are equipped with RV sensors to maintain performance in multi-bay NAS enclosures. IronWolf Pro drives come standard with RV sensors built in for higher bay NAS. Built with conventional magnetic recording (CMR), IronWolf and IronWolf Pro drives deliver the consistent performance you need.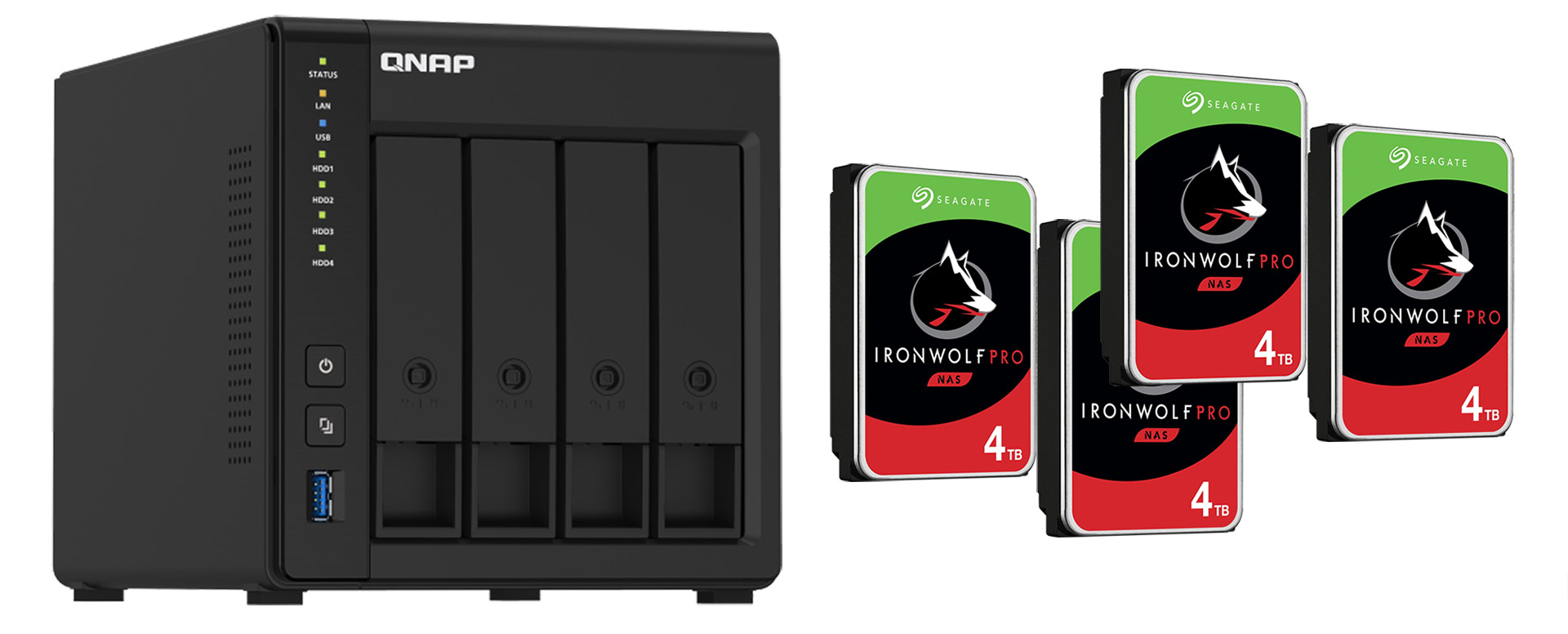 TO WIN
Entering this competition could not be simpler! All you need to do is email [email protected] using the subject 'I need a pro-class storage solution from broadbandbuyer' and including the answer to this question:
What annual workload is the Seagate IronWolf Pro 4TB drive capable of handling?
There you have it. Easy to enter and you might just win a fantastic storage solution for your home or office!
Terms: This competition is open to residents of the UK and EU. We are running it from 1st June until the 14th June 2021, 23:59 GMT. A winner will be picked and announced shortly after that date. Due to the current COVID-19 situation, shipping is reliant on the courier operating as normal which we cannot guarantee, but we will keep the winner updated following the closing of the competition. In compliance with GDPR, your emails will be deleted from the inbox after the competition is closed and your details will not be shared, we respect your privacy.