STMicroelectronics, one of a few semiconductor manufacturers from Europe, said that it would not develop 10nm process technology. Essentially, this means that the company will close its chip manufacturing facility in Crolles, France, at some point in the future.
"We do not have any 10nm planned, and we do not have any activity to invest in 10nm," said Carlo Bozotti, chief executive officer of STMicroelectronics, during the company's conference call with investors and financial analysts.
Apparently, 14nm fabrication technology will be the last manufacturing process developed by STMicroelectronics and the company will not produce any chips using 10nm process itself. Going forward the company will likely outsource production of leading edge chips to contract manufacturers. Eventually, its own semiconductor manufacturing facility will be shut down, but that is not going to happen shortly.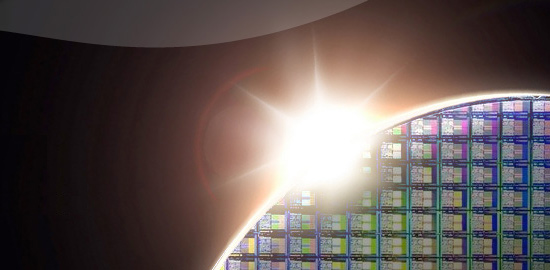 STM used to design its process technologies together with NXP, Freescale and Taiwan Semiconductor Manufacturing Co. At some point, its Crolles Alliance was disbanded and STM began to license manufacturing processes from IBM and adapt them at its facility in Crolles, France. Since IBM is about to sell its microelectronics business unit to GlobalFoundries, the company will no longer develop fabrication processes. As a result, STM will be unable to license manufacturing technologies.
ST's previous CEO Pasquale Pistorio argued that every region of the world needs controlled access to advanced microelectronics, reports Electronics Weekly. Unfortunately, it looks like after 14nm, Europe will not have its own leading-edge manufacturing technology. While GlobalFoundries could upgrade its Fab 1 in Dresden, Germany, its process technologies cannot be called purely European.
Discuss on our Facebook page, HERE.
KitGuru Says: Keeping in mind that European companies do not develop truly advanced products, they hardly need local leading-edge semiconductor manufacturing capacities…