Asustek Computer on Wednesday clarified the situation with its custom LGA2011-3 O.C. sockets as well as warranty that covers Intel Corp.'s processors. The mainboard maker denied that Intel's warranty does not cover chips used with O.C. sockets and stated that the sockets are absolutely safe to use. A new statement by Intel confirms Asus' claims.
As reported, Asustek's LGA2011-3 O.C. sockets feature pins which Intel uses only for testing of chips, but does not utilise on commercial products. The additional pins allow to increase core voltage (Vcore) of Intel Core i7-5800-/5900-series "Haswell-E" microprocessors to 2.1V – 2.2V, up from 1.2V. The increase of CPU Vcore enables overclockers to reach higher clock-rates  than on motherboards made by other makers.
According to Gareth Ogden, a marketing manager at Asus U.K., Intel does not validate any third-party mainboards, but only its reference sockets and designs. The chipmaker does not authenticate third party's custom VRM solutions, BIOS tuning, or PCB layout and memory topology designs. This does not affect its warranties.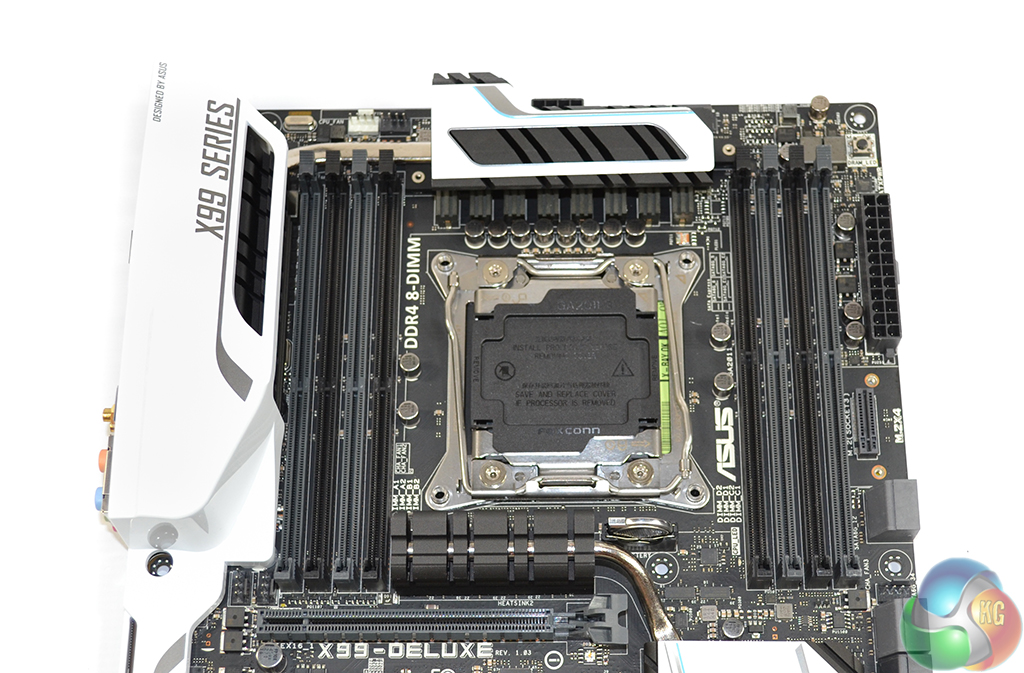 "Intel tested and validated its new Core i7 Extreme desktop processors with the Intel socket 2011-v3 only to bring the best performance and experience possible to the end user," a statement by Intel reads. "Support for other socket designs is beyond the scope of Intel's validation effort on the HSW-E platform."
Asustek Computer validates its own enhancements, such as the OC socket, in a bid to assure full compatibility. The company can guarantee that its mainboards based on the Intel X99 core-logic set are safe for microprocessors and other components.
"So the short-short version is that Intel never stated OC Socket voids the warranty," said Mr. Ogden. "Intel's warranty remains the same as it always has been – same for us, same for everyone else. Same as it has been for many previous generations of boards too – all of which were custom designs too of course."
To sum up, Intel's warranty continues to cover microprocessors used on all mainboards under normal conditions. At the same time, the warranty does not cover central processing units damaged as a result of overclocking.
Discuss on our Facebook page, HERE.
KitGuru Says: All-in-all, Asustek's OC sockets are perfectly safe to use, microprocessors from Intel are covered with warranties no matter in which sockets are installed. Looks like there was a huge misunderstanding with an earlier report on the matter.