Rambus has announced that it is working on a new dynamic random access memory (DRAM) architecture that will shrink latencies and increase capacities of computer memory chips. The company did not reveal many details on the matter, but indicated that at least two major producers of DRAM are interested in the new technology.
"While we are still in stealth mode on the project, I can tell you that we are again trying to make our semiconductor IP as consumable as possible and that we are trying to help the industry solve the enormous problems in the data center around latency and capacity for memory," said Ron Black, chief executive officer of Rambus, during a conference call with investors and financial analysts.
According to Rambus, it has already signed a memorandum of understanding with a major customer (who is allegedly a DRAM maker) regarding licensing of the new tech. Besides, another client of Rambus got interested in the technology.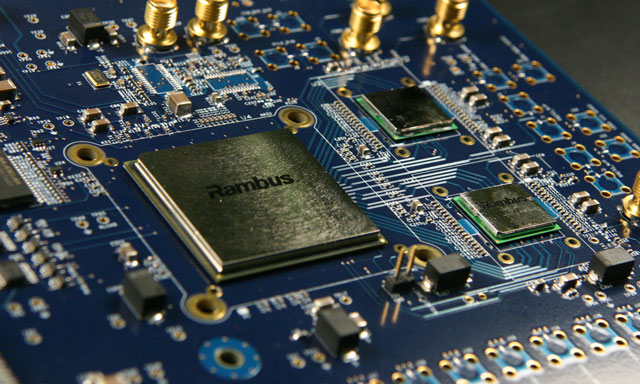 Although Rambus' XDR, XDR2 and mobile XDR types of memory have a lot of advantages compared to industry-standard solutions, they have never managed to become popular on the market due to various reasons. A key motive why makers of DRAM and developers of microprocessors and application processors decided not to support memory architectures from Rambus was their reluctance to support proprietary technologies.
Rambus implies that its new memory technology is supported by at least two DRAM makers, which means that the technology has wider support than the XDR-series of technologies.
"The project is not custom, but broadly applicable to the industry," said Mr. Black.
Rambus plans to formally unveil its new memory technology later this year and expects the industry to adopt the new architecture in 2016.
Discuss on our Facebook page, HERE.
KitGuru Says: While there are no doubts that Rambus' engineers can develop extremely sophisticated memory technologies, the support of proprietary DRAM by manufacturers depends on its adoption by high-volume applications. For example, the success of RDRAM and XDR was conditioned by the fact that the memory types were used by Sony's PlayStation 2 and PlayStation 3 video game consoles.