While you, I and a lot of enthusiasts and gamers are excited by virtual reality, there's still a lot of people that have no idea what all the hype is about. Some just haven't tried it, but others don't believe in it and more still, have yet to even hear about it. That's what AltSpace VR is hoping to change with its "VRHypeTour," of the U.S. and Canada.
While a VR tour might seem like putting on a headset and exploring a virtual North America, in actuality this is a real-life tour, where the people behind AltSpaceVR – the social-space VR sim – are taking a number of headsets around major cities to let people try the technology out.
And on top of that, they're giving away a Gear VR headset and Oculus Rift CV1, as well as some AltSpaceVR "schwag," in an ongoing contest.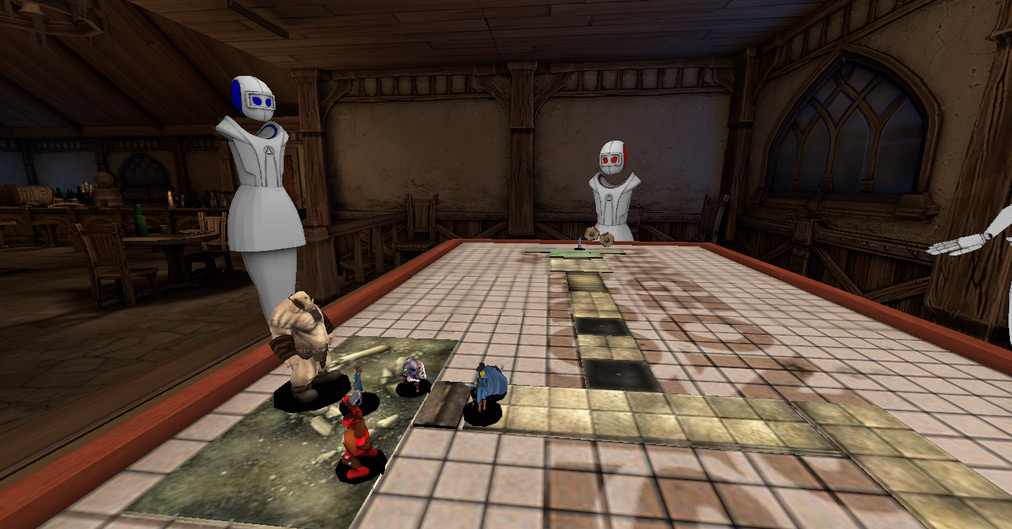 AltSpaceVR recently added the ability to play DnD and other tabletop games in VR
At these special events those that stop by will get to don a GearVR or Rift CV1 headset and step into AltSpaceVR, where they'll meet up with head of community and developer relations, Bruce Wooden, who will talk them through various aspects of virtual reality and show them the sights in that specific experience.
They'll also get to see some live-coding demonstrations and possibly even become part of the developer initiative, which has put aside $150,000 to help people make VR games and experiences.
The tour starts on the 14th January in Seattle, before travelling to Vancouver, New York, Austin, Salt Lake City and more right through until early March. This is a major tour that will hit a lot of cities, so be sure to check if yours is on the list if you would like to stop by.
Full list of locations and dates:
Seattle: 14th January
Vancouver: 21st January
NYC: 21st January
Austin: 1st February
Salt Lake City: 6th February
Colorado: 16th February
Boston: 24th February
Houston: 18th February
Atlanta: 21st February
DC: 29th February
Toronto: 8th March
Discuss on our Facebook page, HERE.
KitGuru Says: It's a little far for me to visit any of these, but what about you guys? Any of you live near one of these meet ups?