Gigabyte has been getting some extra attention in recent days, following the reveal of 'Project Stealth', a concept that moves motherboard connectors to the backside of the tray, paving the way for better cable management and less cable clutter. There has been some pushback though, as it turns out that Maingear patented a similar idea back in 2011.
Project Stealth was first announced in a teaser image on the Aorus_France Twitter account, showing a motherboard with no connectors on the front where we would normally expect them. Instead, they've been moved to the other side of the motherboard, so cables for storage, power, cooling etc can be routed behind the motherboard tray, freeing up space in the front of the case for airflow and creating a cleaner aesthetic for PC builds.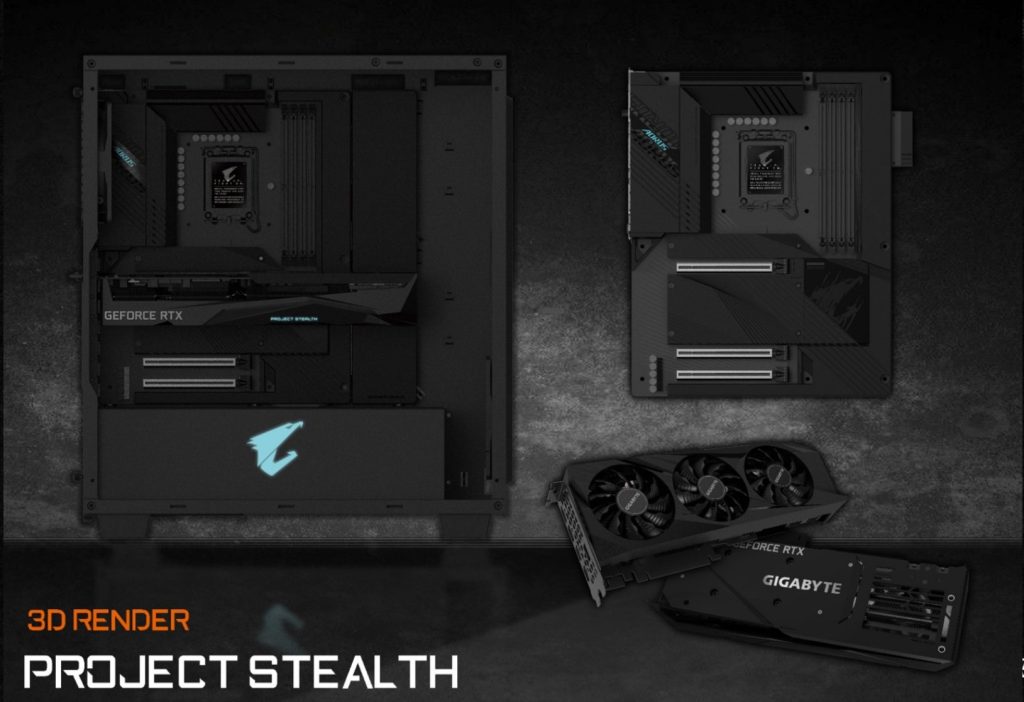 As reported by Hot Hardware, there has been some controversy here though, as back in 2011, custom system builder, Maingear, patented this idea, for  a "motherboard and case with hidden internal connectors". Speaking with the site, Maingear CEO, Wallace Santos, explained that back when they patented the idea, they pitched the design concept to a number of companies, including the likes of Intel and AMD, as well as motherboard vendors like Gigabyte, ASUS and MSI. The idea did not gain much traction after those meetings, but now, Gigabyte appears to be bringing something very similar to market.
Speaking on this, Santos said: "While I'm not happy to see Gigabyte productized something based on my patent without proper licensing, especially since we reviewed our new design approach with them directly years ago, I'm more concerned with making sure we continue to take the industry forward with this new design innovation and its obvious advantages".
Santos also said that Maingear "would love to see the industry get on board with the design, so all PC OEMs can benefit, as well as DIY PC builders".
We have contacted Gigabyte for comment and will update this story if we hear back. Discuss on our Facebook page, HERE.
KitGuru Says: What do you all think of this? Should Gigabyte be working with Maingear to bring this idea to fruition?