Seagate is looking to revamp mass-capacity storage this year with the launch of the Exos CORVAULT, a 'self-healing', high-density storage system intended to streamline data management and reduce human intervention for macro edge and data centre environments.
The Exos CORVAULT offers SAN-level performance using a breakthrough storage architecture that combines 6th Gen VelosCT ASIC, ADAPT erasure code data protection and Autonomous Drive Regeneration. As a mass storage solution, reliability is key, so the Seagate Exos CORVAULT offers "five nines" reliability (99.999%) to deliver consistently high availability.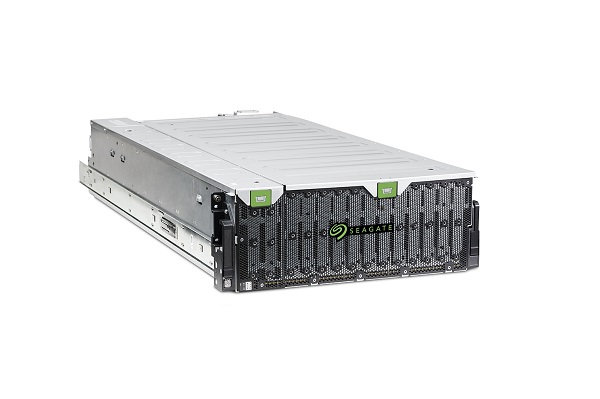 Using Auto Drive Regeneration (ADR), drives can self-correct without the need for a manual drive swap. This feature can return most drives to dependable service by reconfiguring the drive to bypass errant components, reducing the environmental impact of PC hardware waste.
Built using the Seagate Exos 4U106 12Gb/s platform, the maximum density 4U chassis can fit up to 106 drives in just seven inches of rack space. The chassis has protections against vibrations and acoustic interference, as well as protections for heat and power irregularities.
At the heart of the CORVAULT is the new VelosCT chip, which powers the dual storage controllers and optimises all drive actuators in parallel to deliver better performance.
The Seagate Exos CORVAULT will be available worldwide starting in July through Seagate's partnered distribution channels.
Discuss on our Facebook page, HERE.
KitGuru Says: There are a lot of interesting features packed in here, many of which could help data centres waste fewer drives and save on costs.