Seagate has unveiled the new Exos CORVAULT 5U84 his week at the International Broadcasting Convention. The new mass storage system is geared towards enabling media and entertainment organisations to reduce their carbon footprint and operating costs with more sustainable drives. 
Seagate's Exos CORVAULT is a high-performing, efficient, durable mass-capacity block storage system that is self-healing and brings five-nines availability to scale out storage for data center deployments. What makes CORVAULT unique from other enterprise storage systems is the user experience that is comparable to managing a single hard drive, except with multi-petabyte capacity.  Previously available in a standard 4U form factor for large 1.2-meter-deep racks, Seagate now offers a 5U form factor for smaller 1-meter-deep racks, commonly leveraged in M&E companies.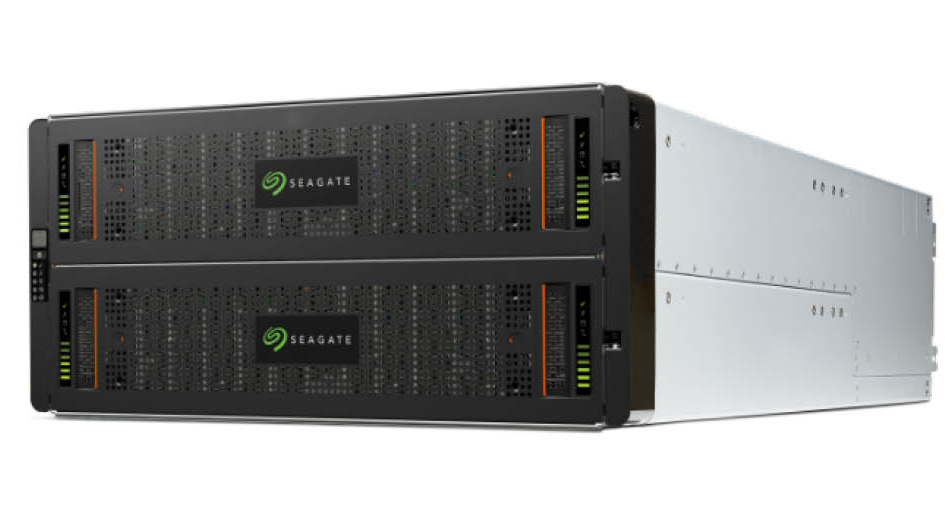 Seagate says its new Corvault storage solution can reduce e-waste, power consumption and operational costs in software-defined data center architecture by up to 50 percent. Seagate-developed technologies like Advanced Distributed Autonomic Protection Technology (ADAPT) erasure coding combined with autonomous drive regeneration (ADR) to automatically renew hard drives on demand helps aid in Seagate's mission for more sustainable data centres. 
The proliferation of streaming services, growing media viewership and content resolution, together with reduced IT resources, costly archiving, constrained data flow and security concerns, are a few of the key industry challenges Seagate's storage portfolio aims to address. If you happen to be at the International Broadcasting Convention this week, then you can check out the Exos storage systems range in person. 
KitGuru Says: With the advent of streaming services as the main form of entertainment, there has been enormous demand on data centres. Seagate is looking to provide solutions for exactly that, focusing on long-term sustainability and reducing power consumption.