MEGA, the encrypted file locker site launched by former MegaUpload owner, Kim Dotcom, has failed in its bid to become listed on the New Zealand stock exchange through a reverse takeover, which saw it absorb TRS Investments, a company already listed. However while TRS then went ahead with attempting to change its name to Mega to complete the transaction, it was only pursuant to TRS stockholder approval, which was not received, so Mega will not become a publicly listed company.
"As previously advised to the market, the proposed acquisition of Mega was conditional upon shareholder approval being obtained on or before 29 May 2015. It has become evident that this condition will not be satisfied within this time frame," a TRS spokesperson said in a statement (via TorrentFreak). Because Mega refused to extend the approval period, as of the end of this month, the Mega/TRS deal will officially fall through.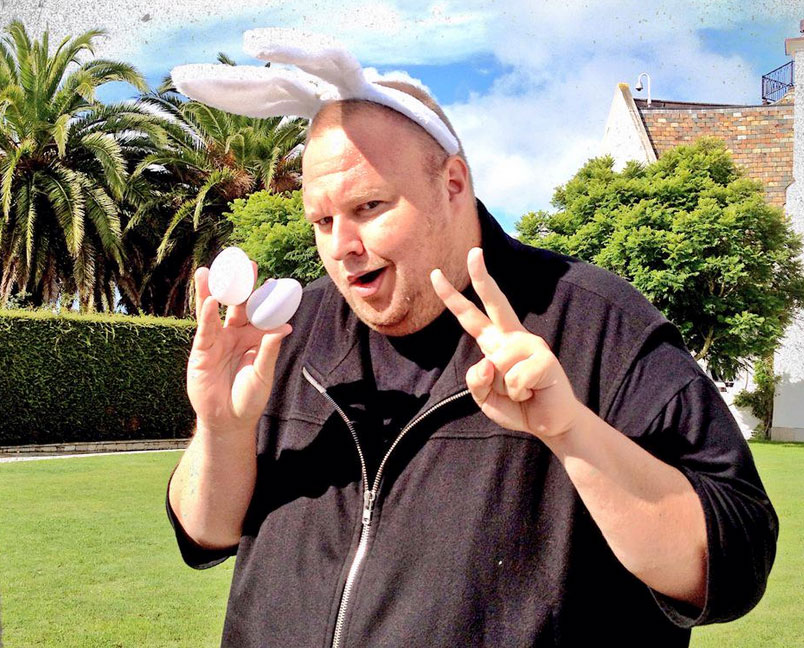 Meanwhile, Dotcom continues to enjoy his time on bail
While the reason for shareholders turning down the deal remains unclear, it could well be that despite Dotcom stepping down from the company, that his link with it is too strong and that his impending extradition trial could impact share prices going forward. As it stands, Mega is valued at $210 million NZ (£103 million).
This doesn't mark the end of Mega's plan to float on the stock exchange, with the current CEO, Graham Gaylard saying in a statement that Mega would continue to try and become listed, but that it would need to rework its plans a result of this latest development.
Discuss on our Facebook page, HERE.
KitGuru Says: You can't blame TRS shareholders for being a bit wary. Even without ties to Dotcom, Mega may be hit hard if he ends up being sent to America when his extradition trial takes place in the next couple of months.
Image source: Kim Dotcom