Being a fireman is a pretty crazy job. You're charged with saving lives, whilst fighting one of man's longest running enemies: Fire. It might have helped us out stagger out of our caves and lay claim to this planet, but it also eats up a fair few of us each year and a fireman is tasked with putting down that threat. Doing so is dangerous, tiring and while we've certainly come a long way since the first fire engines, some believe it's time we offered firemen a true future solution and one designer has drawn up some concept art of just that.
It's called, the A.F.A Powered Exoskeleton Suit for firefighters and it features a streamlined suit that locks into place around important limbs on the fireman's body, giving augmented strength and the ability to attach tools that keep the user's hands free.
There's a few different variants, with this first one aimed squarely at fire dousing: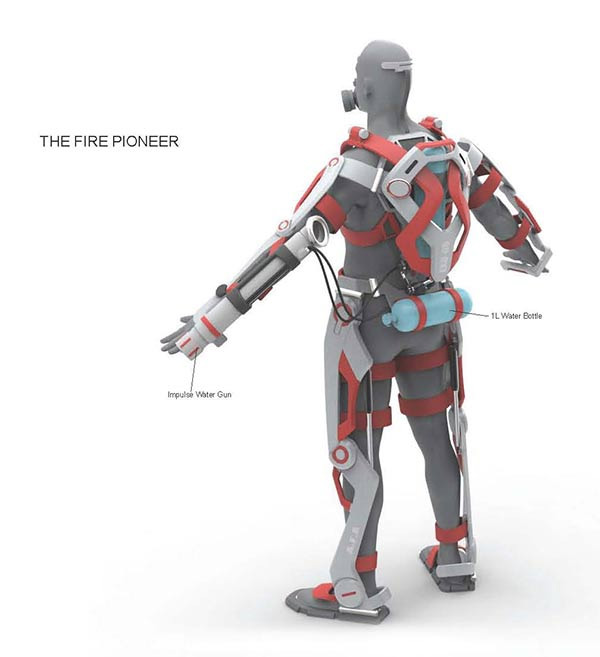 A high powered water gun is attached to the left forearm, keeping hands free to perform other tasks and can be hooked up to external sources, or use the limited supply of water in the suit itself for a quick burst.
The second option is designed for a more medical focused role, featuring a built in jaws of life for getting to wounded individuals and a first aid kit.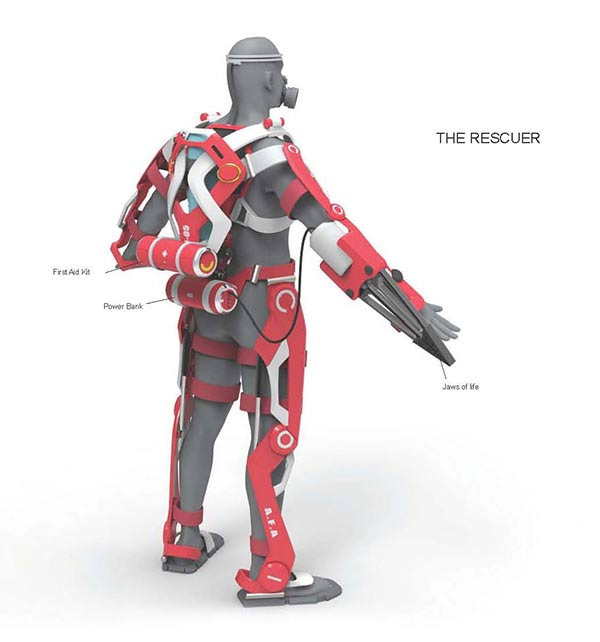 The designer, Ken Chen who currently is an intern for Vehicle Exterior Design at The Loop, suggested that the skeleton could also include joystick controls, a built in torch, oxygen supply but most importantly, the pack frame. This area would be specifically designed with firemen in mind, allowing for the quick connection of water hoses, rescue lines, or other gear that might be needed in an emergency.
The system would weigh now more than 23 kilograms, but make it possible for users to carry as much as 90kg without difficulty, making it much easier to recover injured or unconscious individuals.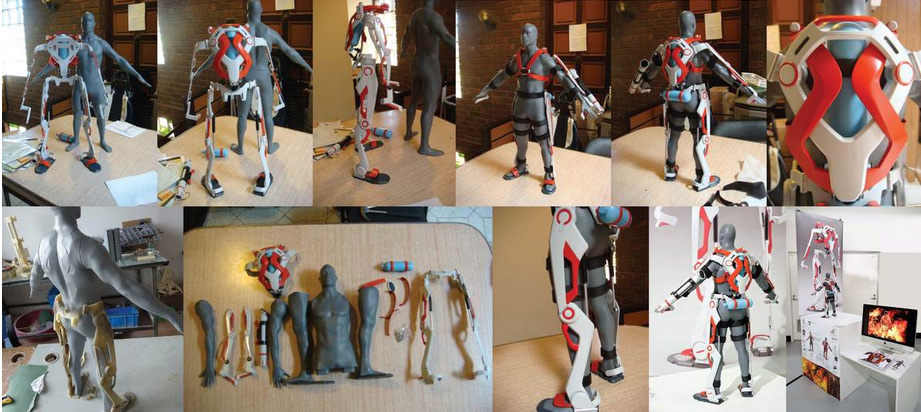 This is about as close as the suite will get to production, for now
Discuss on our Facebook page, HERE.
KitGuru Says: I can see this happening. Probably not tomorrow, as I doubt powered exoskeletons are really in the budget of most local fire stations, but I still want to see one in action.
Image Source: The Loop