Yesterday's intended launch of a supply mission to the International Space Station was scrapped due to a thunder storm straying too close to the launch pad, but there's more at stake here than food and supplies for the astronauts aboard the world's only persistent, manned space craft. Yesterday's launch was also going to see if the Space X Falcon 9's rocket could land its first stage booster on an automated drone ship. Just one of many attempts that have so far been unsuccessful.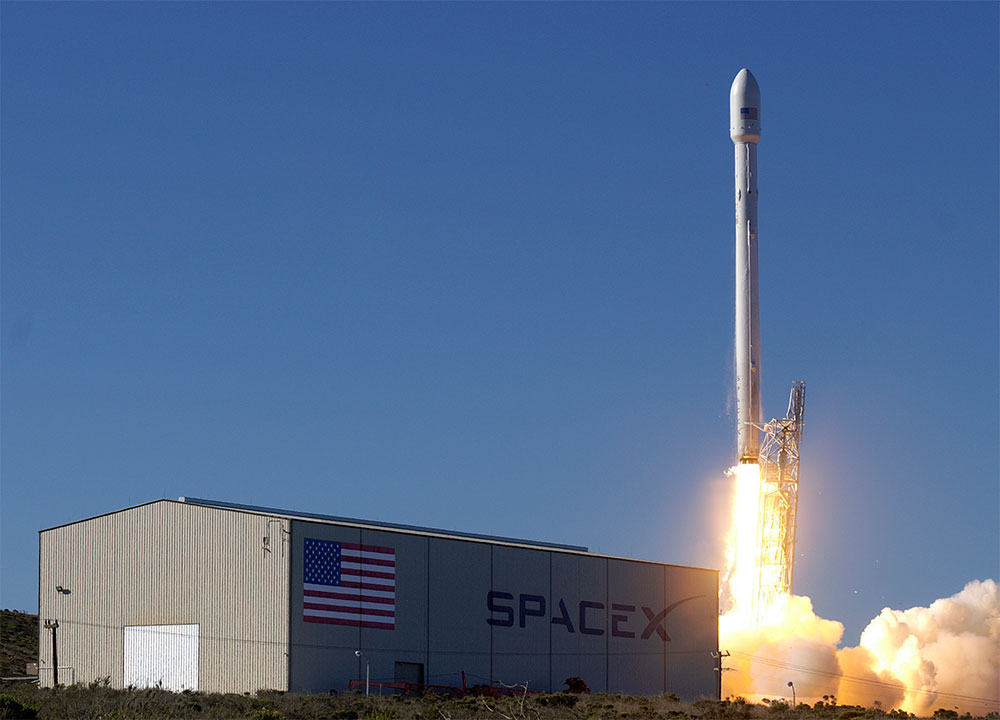 Fortunately then, the commercial space venture will be trying again later today, with the launch scheduled for 20:10. There is still only a 50/50 shot that the weather will be optimal though according to NASA and we may not know if it's going down until it leaves the Florida launch pad, as yesterday's planned launch was only scrapped three minutes before the countdown began.
Odds of rocket landing successfully today are still less than 50%. The 80% figure by end of year is only bcs many launches ahead.

— Elon Musk (@elonmusk) April 13, 2015
After it does launch, SpaceX employees will know if the booster stage has landed successfully on the barge in about 30 minutes, though it will likely take them longer to provide confirmation to the press if all goes well. The company's CEO, Elon Musk, has said that there is still a less than 50 per cent chance of the re-entry landing going successfully, but that by the end of the year, with many more planned launches, he hopes to raise that chance to as much as 80 per cent.
The reason that landing on the barge is so important for SpaceX, is because rebuilding the rocket from scratch every time it's launched costs $56 million. However the fuel to launch it into orbit costs just $200,000. Being able to save a good many millions by re-using that first stage booster could make space travel far cheaper, which would lead to more launches, cheaper space tourism and a much easier trip to far flung places like Mars.
Discuss on our Facebook page, HERE.
KitGuru Says: Fingers crossed for you Space X. God speed.
Image source: Space X