be quiet!, a leading supplier of low-noise power supply units and cooling solutions for desktop PCs, plans to introduce an all-new product category next month at the Computex Taipei trade-show. While the company does not reveal what kind of products it plans to start selling, it is logical to assume that it will be something that should make PCs quiet.
The be quiet! company was established in 2007. Initially, the firm specialized on making silent power supply units and quickly earned reputation of a reliable supplier of high-quality PSUs. In 2009 the company started to produce case fans as well as cooling systems for microprocessors and also became a leader among providers of such devices. This year be quiet! plans to enter yet another market and at Computex 2014 it is going to showcase the first product from a completely new product category.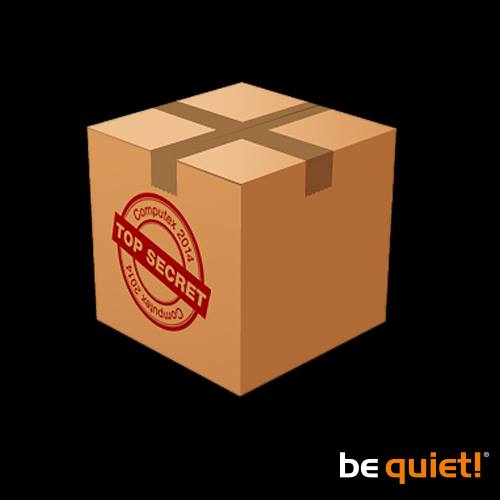 The company does not give a lot of hints about its new product, but it claims that it belongs to an "entirely new category" and "a new market segment." be quiet! also claims that it had invested 18 months of research and development into the new product. The PC component supplier states that the new device has "repeatedly and successfully withstood varied and stringent testing."
What is it? We will not know until it will be shown at Computex 2014 for the first time on the 2nd of June, 2014.
Discuss on our Facebook page, HERE.
KitGuru Says: Keeping in mind that be quiet! is a company specialized on making quiet computer components, it is possible that it plans to introduce its own cases designed to be noiseless from the start. On the other hand, it hardly takes 18 months to develop a PC case and the latter barely requires "stringent testing." But what if be quiet! has developed a low-noise case with integrated sealed-loop liquid cooling? Creation of such a device requires a lot of R&D and testing. Theoretically, be quiet could also develop a closed-loop liquid-cooling solution for central processing units and graphics processing units, which does require testing in various conditions. But this market is pretty crowded by now and it would be hard to be successful with only one model. Moreover, be quiet! already makes CPU coolers. So, what will it be? Feel free to share your thoughts on our Facebook page!