Last year, Cooler Master launched the C700P, a big return for the massive Cosmos case line. Now this year, the Cosmos is set to be celebrated once again, this time around with a limited edition Carbon Fiber version.
The Carbon Fiber Limited Edition C700P case originally started off as a project for the Case Mod World Series earlier this year. Designed by Mark's Fabrications, the case went on to win second place in the modding competition and now, Cooler Master is jumping on to have a few more made. The case is reinforced by carbon fiber on the handles at the top and bottom, while the front panel is enhanced by two kinds of carbon fiber- twill weave and wasp. Finally, the back frame is also touched up with carbon fiber, completing the look.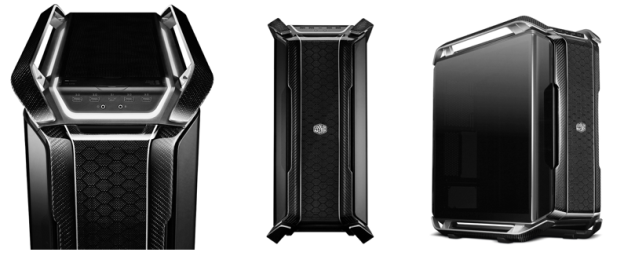 Aside from aesthetics and materials, the case retains all of the same features that we saw in the standard C700P last year. This includes a flexible, modular design, RGB LEDs and enough space to house the biggest and most powerful PC hardware available.
As with any limited edition case, the C700P Carbon Fiber edition will be expensive and availability with be scarce. Right now, Cooler Master only plans to ship these to the US and Taiwan, with just five cases being made available at $999 each. You can read our review of the standard C700P case, HERE.
KitGuru Says: The Carbon Fiber look is very appealing, although it will be very tough for most to get hold of one of these cases. Aside from the high price barrier, there are just going to be five of these made, so whoever ends up with one will have something very unique.