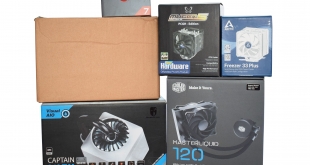 Last updated on June 12th, 2017 at 09:54 am
At this point, AMD's Ryzen processors have been on the market for nearly 3 months. It's taken a while for some companies to catch up, but we are getting to a position where most, if not all, CPU coolers now support AM4 either out-of-the-box or with an additional bracket. With that being said, we thought it is high time to get some coolers in and see which is best (in regards to your budget) for the Ryzen processor.
In this 5-way cooler comparison, we have products from the likes of Deepcool, Scythe, Arctic, Cooler Master and even OCUK Tech Labs. Pitting all 5 head-to-head using our Ryzen 7 1700 chip, which cooler can do the best job? Let's find out.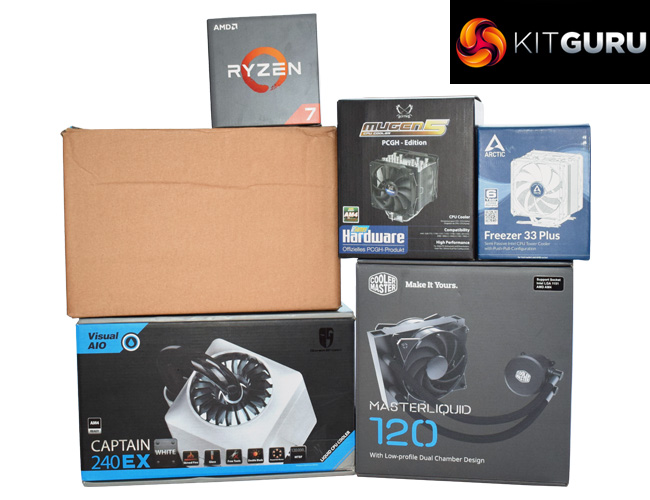 The coolers:
Arctic Freezer 33 Plus
Cooler Master MasterLiquid 120
Deepcool Captain 240 EX
OCUK Tech Labs 240
Scythe Mugen 5 PCGH Edition