With an increase in bandwidth and speed of M.2 SSDs, it is a good idea to keep them running as cool as possible to ensure they are operating at maximum performance all the time. Some of the latest PCIe 4.0 M.2 devices feature integrated passive cooling, however, for those that don't, GELID has a new product available.
GELID Solutions has unveiled its latest cooling kit for M.2 Type 22110 SSDs. The new SubZero M.2 XL is from the company's Gamer product range and is designed to keep the temperature of 22110 M.2 drives under control to prevent thermal throttling and provide improved performance, increased durability while enhancing data integrity.
The SubZero M.2 XL features an ultra-slim aluminium heatsink and specially crafted thermal pads deliver the best heat transfer to maintain lower operating temperatures for memory IC components of M.2 SSDs. In addition, three ultra-durable silicone fixtures are supplied with the SubZero M.2 XL to ensure the kit is safely mounted. GELID claims installation is quick and the SubZero M.2 XL fits all standard Type 22110 M.2 SSDs.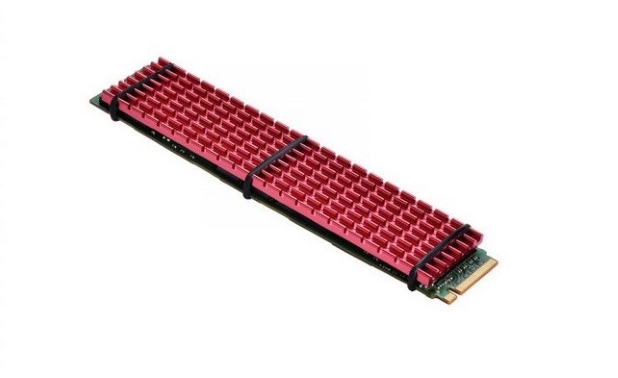 "The top fastest M.2 SSD models generate heat and thermal throttling may occur even in normal operation. Our SubZero M.2 XL is here to help with enhanced cooling to unleash the full power of your M.2 Type 22110 SSD", said Gebhard Scherrer, Sales Director of GELID Solutions Ltd.
The GELID SubZero M.2 is available now in a choice of either black or red for only $10 US or €9 in Europe.
Discuss on our Facebook page HERE.
KitGuru says: The GELID SubZero M.2 XL offers a great value solution for keeping M.2 22110 SSD temperatures under control. Any of you guys tried one yet?