EK has just introduced a new set of L-shaped brackets for the company's FLT series of watercooling products. These new angled brackets enable you to mount your FLT reservoirs or pump/res combos perpendicular to any set of 120mm fan mounting holes.
By mounting a compatible reservoir or combo perpendicularly using the EK-Lopp angled brackets, you can either increase the airflow in your case or rearrange your components in a tidier way.
You can mount the angled brackets to any 120mm fan mounting space (105mm hole spacing), be it your case, fans or a radiator. By mounting an FLT series component perpendicularly with these brackets, EK says you can further increase your mounting option by using the "long or the short side of your FLT product".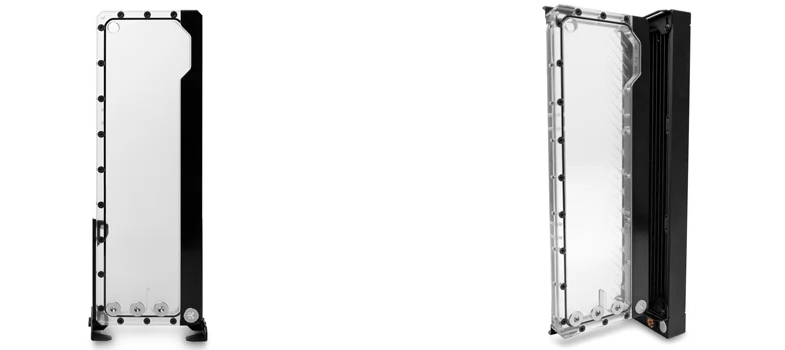 Additionally, these brackets also offset the mounted component by 50mm in each direction, due to the rail system's screws not being in a fixed location. Although the EK-Loop angled brackets were designed to be used alongside EK FLT series components, they can also be used with other products.
The EK-Loop angled brackets  are available now from the EK Webshop and partner resellers, priced at €22.90. You can learn more about these brackets or order them HERE.
Discuss on our Facebook page HERE.
KitGuru says: Are you in need of a set of brackets for your loop? Would you like to see a 140mm variants?