This week, AMD presented its Q2 2020 financial results, showing significant revenue growth of 26 percent year-on-year. As you may expect, that growth was naturally driven by sales of both Ryzen and EPYC processors. 
Things are looking good for AMD. Last weekend the company's stock price overtook Intel for the first time and now AMD has reported a revenue growth of 26% YoY. This increase in revenue is partly attributed to the AMD Ryzen 4000 series processors, which brought in the fastest revenue growth of any mobile processor in AMD's history.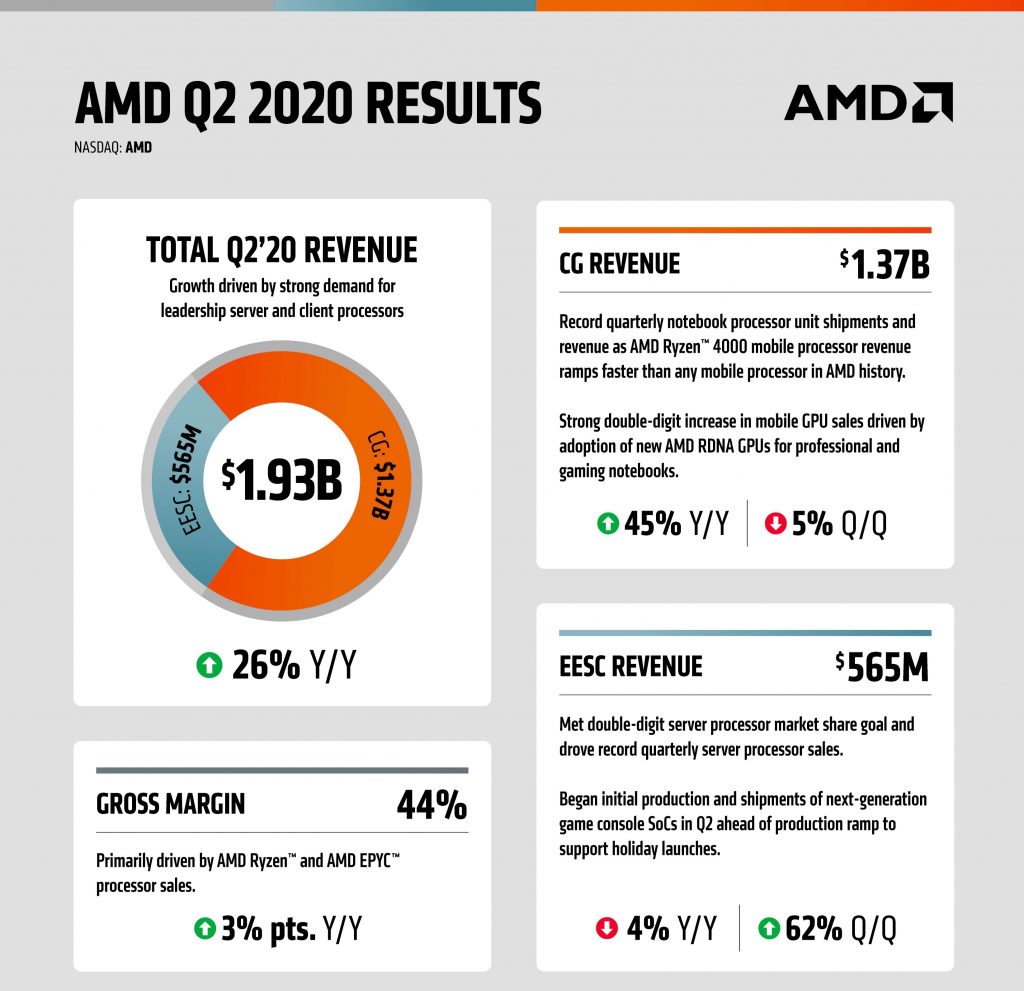 "We delivered strong second quarter results, led by record notebook and server processor sales as Ryzen and EPYC revenue more than doubled from a year ago," said Dr. Lisa Su, AMD president and CEO. "Despite some macroeconomic uncertainty, we are raising our full-year revenue outlook as we enter our next phase of growth driven by the acceleration of our business in multiple markets."
AMD predicts that it will continue growing and estimates that its Q3 2020 revenue will increase by 32% compared to Q2 and 42% year-on-year.
KitGuru Says: AMD is continuing to post impressive growth and judging by Intel's recent delays, AMD will continue to gain momentum.