AMD's Ryzen 3 3100 was designed as an entry-level CPU, offering a good price to performance ratio, but with lower clock speeds than the 3300X. That said, TSIAK, a Taiwanese overclocker, was able to push his AMD Ryzen 3 3100 to 5923.62 MHz.
TSIAK was able to push the entry level CPU to 5.92 GHz across all 4 cores. To be able to reach this high frequency, a Vcore of 1.45 volts and liquid nitrogen cooling was used. The Taiwanese overclocker used a base clock of 100MHz (99.98 MHz real world) and set the multiplier to 59.25 to achieve a core speed close to 6GHz. For best stability and compatibility, TSIAK opted to use only one 8GB memory module running at just 1600 MHz.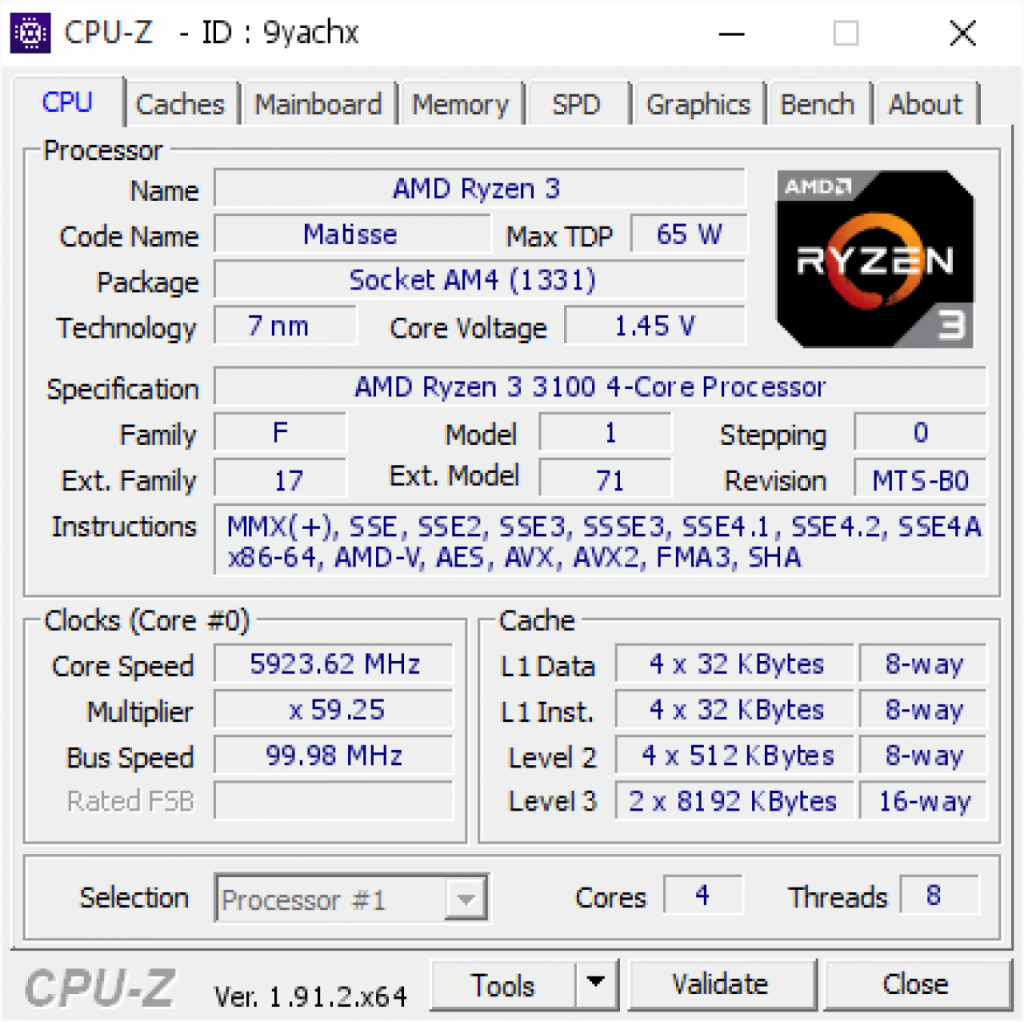 Image credit: CPU-Z Validator
TSIAK used an MSI MAG X570 TOMAHAWK WIFI motherboard for this overclock, and that's also same motherboard he used when he pushed an AMD Ryzen 9 3950X to 6041.56 MHz – which stands as the current record for highest frequency ever achieved on an AMD Ryzen CPU.
Discuss on our Facebook page HERE.
KitGuru says: It's impressive to see a budget CPU coming in at £95 pushed almost 6 GHz. Do you own a AMD Ryzen 3 3100? If so, have you had any luck manually overclocking it?