Huawei took to IFA 2018 to unveil its next generation mobile chipset, the Kirin 980. It seems as though this processor is much more than a new coat of paint, with Huawei boasting significant perforance increases thanks to its 8-core arrangement.
Using brand new architecture, Huawei has split its 8 cores up into segments. Four "Little Cores" handle the smaller tasks, such as playing music, while two "Middle Cores" kick in when the user begins to browse social media. Two "Big Cores" lead the charge when demand is placed on the chip, such as gaming. This divide helps handsets remain as power efficient as possible, seeing a 58 percent improvement on power efficiency when compared with the Kirin 970 and up to 40 percent when compared with the Snapdragon 845.
The Kirin 980 is the first to feature ARM's Cortex A-76 technology, making use of 6.9 billion transistors to improve the performance of the chip by up to 75 percent. Speed is also bolstered by a 20 percent increase, with application loading times sliced right down, allowing users to access WhatsApp, YouTube and Facebook much quicker.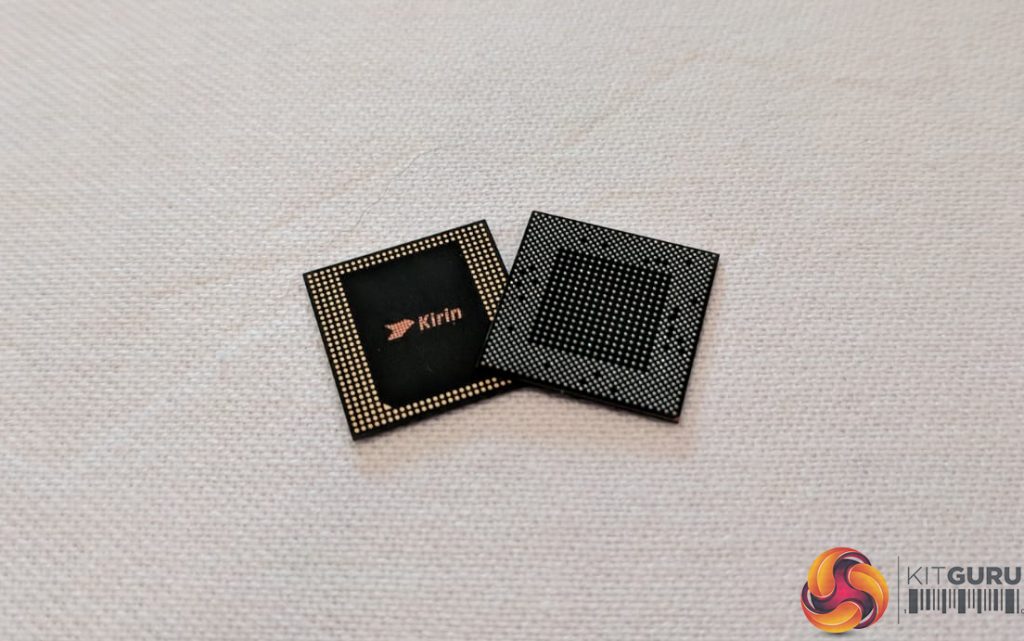 With the newly introduced Mali-G76 GPU technology, Huawei is looking to strengthen its efforts in mobile gaming. Internal tests show the Kirin 980 to perform 22 percent better than competitors when gaming, consuming 32 percent less power. Staggering numbers are shown when compared with its Kirin 970 predecessor, with a 46 percent jump in performance and 178 percent more power efficiency. These gains stretch beyond just gaming, however, with support for 2133MHz LPDDR4X allowing for 20 percent more bandwidth and 22 percent less latency. This is further enhanced with Huawei's proprietary AI Loading Prediction Technology,
Huawei hasn't forgotten how important cameras are on handsets, implementing Dual ISP (Image Signal Processor) within the SoC, helping to speed up camera processing speed by up to 46 percent, a 45 percent improvement over the Kirin 970. Dual NPU technology is utilised for image recognition and real-time image processing for video.
Connectivity is one of the biggest features housed on the Kirin 980, with Huawei promising seamless transitions from data to Wi-Fi. The chipset uses a 1.4Gbps Cat.21 Smartphone Modem, enabling smartphones to handle 4G and 5G bandwidths in places that would often be more inaccessible, such as in an elevator. Dual-frequency GPS makes the chip perfect for locating devices that use the Kirin 980, using "Super-precise" positioning. The Kirin 980 uses Huawei's Hi1103 Wi-Fi Peak Throughput to connect to networks, pushing 1,732 Mbps, a significant jump from Qualcomm's 1,083 Mbps on the Snapdragon 845.
Its new 7nm process took 36 months to perfect, with over 1,000 researchers across Huawei and its key partners completing the process this year. Mass production is set to startlater in the year, with widespread adoption is expected throughout 2019.
KitGuru Says: It's certainly an impressive chip that seems to be leading the charge on AI-enhancement, but most of these figures still need to be tested in real-world settings. It won't be long until we find out the true applications of the Kirin 980, but Huawei's promises certainly are interesting.