Advanced Micro Devices and its partners have started to cut prices of graphics cards based on the Radeon R9 285 graphics processing units in Europe. It is unclear how long will the promotion will last and whether it is a widespread price-cut or an attempt to clear out some local stocks.
Hardware.fr reports that at least three retailers in France have reduced prices of AMD Radeon R9 285 graphics cards to less than €180. Typically, such graphics cards retail for about €200 or more. The price-cut will put AMD's Radeon R9 285 graphics adapter in a better competitive position against Nvidia Corp.'s GeForce GTX 960.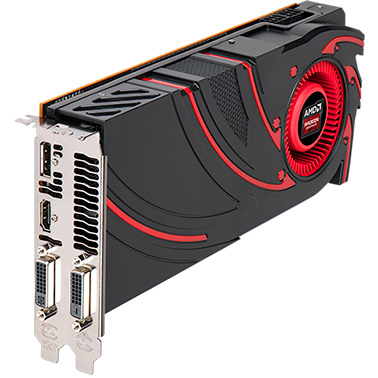 The AMD Radeon R9 285 is powered by the Tonga Pro graphics processing unit, which sports 1792 stream processors, 112 texture mapping units, 32 raster operations units as well as 256-bit memory bus. The graphics chip is clocked at 918MHz, whereas recommended GDDR5 memory frequency is 5.50GHz. All Radeon R9 285 graphics cards carry 2GB of memory. AMD's Tonga GPU is the company's only graphics chip that features the GCN 1.2 architecture.
Earlier this year AMD said that it needed to reposition some of its products in order to sell through existing inventory of graphics cards. For months, the company and its partners primarily focused on selling the flagship Radeon R9 290-series products to end-users, but recently prices of the high-end offerings stabilized. It is possible that now AMD and its allies want to clear the road for the company's new mainstream offerings, which is why they are slashing prices of the Radeon R9 285.
In the U.K. it is possible to get a Radeon R9 285 graphics card starting from £139.99, including VAT.
Discuss on our Facebook page, HERE.
KitGuru Says: The Radeon R9 285 is a pretty nice performance mainstream graphics card. However, buying it a month ahead of AMD's major product launch at Computex may not be a very wise move…