Lisa Su, chief executive officer of Advanced Micro Devices, said at the Consumer Electronics Show that the company has a number of "great" graphics products in the pipeline that will help it to fight back market share from Nvidia Corp.
The year 2014 was a mixed a bag for Advanced Micro Devices when it comes to graphics processing unit (GPU) business. On the one hand, AMD managed to introduce the world's highest-performing graphics card, the Radeon R9 295X2, which carries two code-named "Hawaii" GPUs. On the other hand, the company released no new GPUs, except the code-named "Tonga" chip, which hardly increases performance compared to previous-generation Radeon R9 280-series "Tahiti" in modern titles. By contrast, its rival Nvidia released two new graphics processors and four new graphics solutions only on the desktop market, addressing different market segments and winning multiple awards for exceptional performance. As a consequence, AMD lost market share to Nvidia in the second half of 2014. Nonetheless, the company remains optimistic and plans to fight the lost share back.
"As I look into 2015, we have some very good products in the pipeline, we will talk more about them as we go through the year," said Lisa Su at the J.P. Morgan 13th annual tech forum at International CES. "I absolutely view it as a share gain opportunity over that period of time."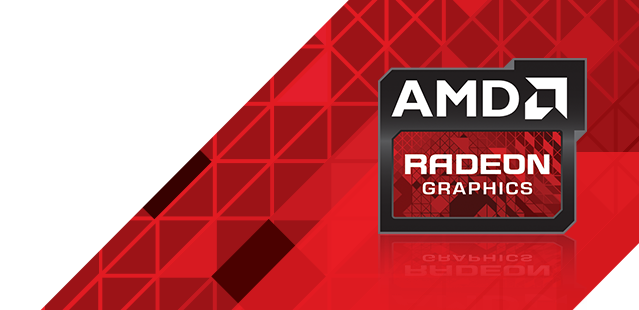 Quite naturally, the head of AMD does not reveal any particular details about the company's plans. From unofficial sources it is known that the company readies at least one new Radeon R9-series enthusiast-class high-end graphics processor that will not only significantly improve performance compared to existing graphics adapters, but will also be the first GPU in the industry to take advantage of the stacked high-bandwidth memory (HBM).
A good news is that Ms. Su confirmed that the company has multiple products in the pipeline, which means that the company is on-track to release not one, but a number of new graphics processing units.
"You will see, obviously, new graphics products from us this year, we usually keep that quite tight until we are ready to launch those," said Ms. Su.
Given the fact that many graphics chips in AMD's product lineups for desktop and laptop computers are more than two years old, it is about time for the company to introduce new GPUs. Unfortunately, it is completely unclear how many new graphics processing units and how many new products on their base AMD plans to bring to the market in the coming quarters.
Keeping in mind that AMD plans to introduce its post-GCN graphics processors only sometimes in 2016, the 2015 GPUs from AMD will continue to use the current graphics core next (GCN) technology. Expect AMD's new Radeon graphics products to feature GCN 1.2 architecture, a couple of new graphics-related enhancements, hardware decoders/encoders for 4K/UHD video (H.265/HEVC, VP9, H.264 for 4K, etc.), video playback quality improvements and some other things.
Discuss on our Facebook page, HERE.
KitGuru Says: A good news for AMD is that it already knows what to expect from Nvidia in 2015 and that the next-generation products from its arch-rival based on the code-named "Pascal" architecture are at least a year away. Obviously, Nvidia could refresh its product lineup later in 2015 using its chips based on the Maxwell architecture, which could bring a number of surprises. Nonetheless, AMD still has better understanding what to expect from its rival than it did last year.