Tired of having to route power cables in an ugly arch over your graphics card? Would you like a little more protection against spikes or dropouts? EVGA's new PowerLink offers all of that in a neat little package. The L shaped connector plugs into your graphics card power ports and reroutes them to the end, making them easier to access, whilst also filtering the connection with solid state capacitors.
If you've ever built a PC with a decent graphics card in it, you'll know well the painstaking process of trying to neatly route your cables around your system, only to find two big U shaped loops sticking out from your graphics card, as there's little other method of attaching the power connectors. EVGA's PowerLink though makes things a little more straight forward, by letting you plug them in at the end instead.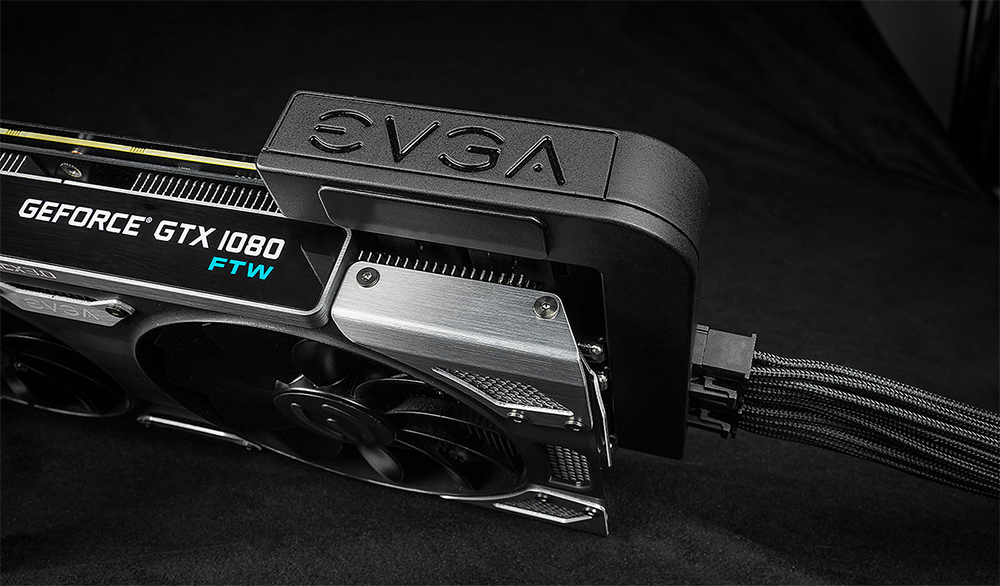 With customisable headers at each end, built in solid capacitors to filter the power (which we're told won't affect your overclock) for maximum stability, the PowerLink should fit neatly on most graphics cards. It also gives the whole thing a cleaner look and doesn't require such heavy bending of the cables, which should improve their lifespan.
Better yet, if you own an EVGA GTX 1080, 1070 or 1060 graphics card, you can get one of these for free at the start of November. The promotion page asks that you simply show that you own an EVGA card and you'll get one as soon as they're available.
For the rest of us, the EVGA PowerLink will go on sale on 1st November, priced at around $30, so around £30 after VAT.
Discuss on our Facebook page, HERE.
KitGuru Says: The fact that this is customisable is a real bonus. If you can upgrade GPUs and keep using the same PowerLink that's a cable management tool I can get behind. Now if we could just get one for that awkward 8pin motherboard power connector.