2017 has been a very busy year for AMD already, but the company still has quite a bit to reveal to us from behind the scenes and some of that information may be coming as soon as next week. Earlier today, invites started going out for an AMD event on the 16th of May and according to some sources, the RX Vega, Navi GPU architecture and Zen+ CPU may be discussed.
Officially, this event is being labeled as the AMD Financial Analyst Day, which doesn't sound too exciting on the surface. My email invitation confirms that CEO Lisa Su, CTO Mark Papermaster, and CFO Devinder Kumar will be hosting some talks there. However, according to anonymous sources cited by wccftech, Radeon Technology Group's Raja Koduri will also be there to discuss Vega and future GPU architecture, Navi.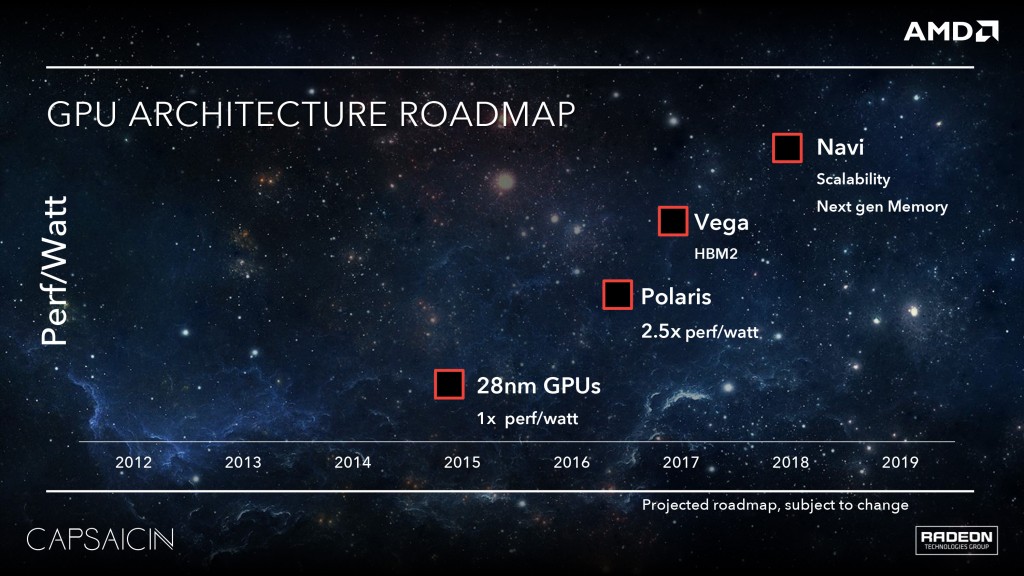 As this is a financial analyst day, it will mostly be used as an opportunity to discuss AMD's business plans for the rest of the year, perhaps in hopes to win back some investors after share prices dipped last week. However, the unverified report claims that in addition to 2017 plans, AMD will also discuss some of its long-term strategies, which will involve Navi and Zen+.
We already know that the RX Vega is supposed to launch before the end of June, so perhaps we will hear something more concrete about that. If Navi is brought up, then it may get some sort of release window, as right now the most up to date public GPU roadmap shows it coming between 2018 and 2019.
This is primarily going to be a financial discussion, so I wouldn't expect anything too major in terms of announcements.
KitGuru Says: Either my invitation is underselling this event, or the reports doing the rounds are overselling it. Either way, we will find out on the 16th of May, when AMD's financial analyst day takes place.