The prices of dynamic random access memory (DRAM) may start to increase this month as two out of three major computer memory makers are experiencing problems with fulfilling market demands. In case the situation with under-supply of DRAM is not resolved, the high prices will remain for several months down the road.
Micron Technology reportedly hiked prices for DRAM for May because of low inventory levels in the supply chain, which is a result of short-supply by other major DRAM producers. Samsung Electronics and SK Hynix at present experience problems with shipping enough DRAM chips, reports DigiTimes web-site. The price increase by one of the major DRAM manufacturers will inevitably trigger price hikes across the whole industry.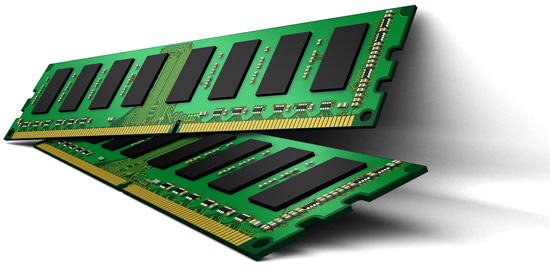 Samsung Electronics was reportedly hit by low-yields of chips produced using 25nm fabrication process (it is more likely that Samsung has run into troubles with the yields on its 20nm node, which it started to use earlier this year – editor). Since Samsung produced lower amount of good DRAM ICs [integrated circuits] than it planned originally, it now has hard times fulfilling orders from its PC OEM clients.
SK Hynix reportedly still cannot restore all of its production capacities at its plant in Wuxi, China. Recently the company ran into troubles with the "newly installed machinery", which is why supplies from SK Hynix are also lower than expected.
Some downstream memory module makers indicated that Micron has officially raised its contract prices for May to reflect volatile supplies in the market, DigiTimes reports.
Traditionally computer manufacturers start to stockpile memory for PCs that will hit the market during the back-to-school season in June. In case there are shortages of DRAM on the market, the prices will naturally grow again next month and will continue to increase until PC makers fulfill their demands. Since DDR3 memory is used both in PCs and in low-cost media tablets, even drop of demand for the former and rise of demand for the latter will not stop prices from growing amid short-supply.
Discuss on our Facebook page, HERE.
KitGuru Says: It is not a secret that the DRAM price is determined by supply and demand. If the supply is low and the demand is high, the price just increases. The main question now is whether it will continue to increase going forward or Samsung and SK Hynix will resolve their current issues quickly and the balance of supply and demand will be more favourable for the buyers.