Toshiba Corp. and SanDisk Corp. on Monday announced that they had licensed intellectual property from Intermolecular. The technologies, which were developed under the collaborative development program (CDP) as well as Intermolecular's background intellectual property, are believed to be crucial for next-generation memory.
The companies' CDP with Intermolecular, specifically aimed at developing certain memory products, materials, processes and device technologies, was concluded on March 15, 2014. Under the terms of the exclusive license, SanDisk and Toshiba will prepay non-refundable royalties in quarterly installments over a predetermined period. The related technologies have been developed for next-generation memory.
"We believe the memory technology developed within this Collaborative Development Program will result in a competitive advantage for SanDisk and Toshiba in the semiconductor memory market," stated David Lazovsky, president and CEO of Intermolecular. "The IP that has been licensed by these customers is the direct result of leveraging Intermolecular's high productivity combinatorial (HPC) technology platform to accelerate research and development. Beyond delivering value to our customers, this license further validates our unique business model for co-developing and licensing differentiated materials, process and device IP to leading integrated device manufacturers."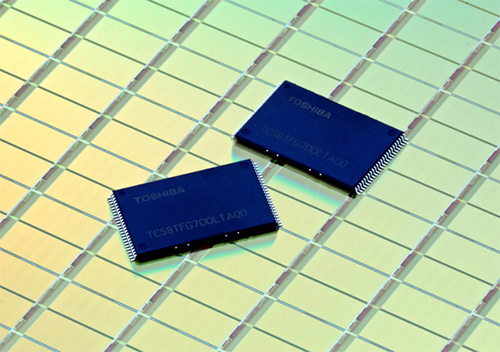 The expanded IP portfolio of Toshiba and SanDisk will help the two companies to speed up memory innovation.
It is unclear whether the IP is related to new-generation of NAND flash memory or is designed for something completely new.
Discuss on our Facebook page, HERE.
KitGuru Says: It looks like Toshiba and SanDisk will have an advantage compared to other makers of NAND flash and/or the technology which will replace it in several years' time. When the new tech hits the market, IP portfolios will become even more important, especially if makers initiate legal wars…