Toshiba Corp. and SK Hynix have announced that they had reached a settlement agreement in connection with a civil lawsuit that the former initiated against the latter at the Tokyo District Court earlier this year. Toshiba accused SK Hynix of stealing intellectual property related to NAND flash memory.
As a result of the reached agreement, Toshiba will withdraw the lawsuit in return for a settlement fee from SK Hynix. Toshiba filed the suit after learning that a former employee of SK Hynix was arrested in Japan for alleged criminal infringement of the unfair competition prevention act. The employee previously worked for SanDisk in a NAND flash memory development project conducted in partnership with Toshiba at Yokkaichi Operations, Toshiba's flash memory technology development and mass production base in Mie prefecture, Japan. The worker is accused of taking Toshiba's proprietary technical information in 2008, and of providing it to SK Hynix.
Toshiba and SK Hynix are long time partners, even despite the lawsuit. SK Hynix supplies DRAM for Toshiba's devices and the two companies are also co-developing MRAM technologies.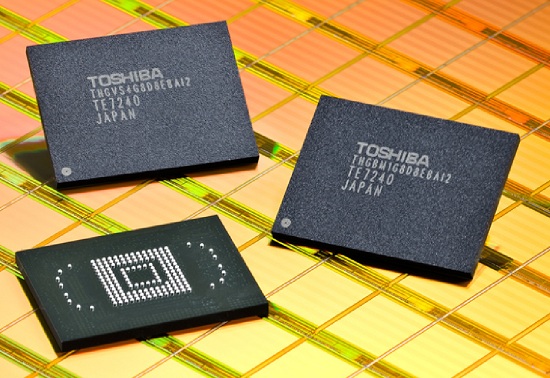 In addition to settling the legal action, Toshiba and SK Hynix have agreed to extend their relationship by expanding existing supply agreements for DRAM and patent cross licensing, and to start collaboration in the development of nano-imprint lithography (NIL), a candidate for next-generation lithography technology.
Discuss on our Facebook page, HERE.
KitGuru Says: As expected, the two companies settled all legal disputes rather quickly; Toshiba, as projected, did not ask the court to block sales of SK Hynix's NAND flash memory. The two companies also expanded joint research and development since this not only ensures new capabilities, but also the fact that in the future Toshiba and SK Hynix will not illegally obtain technologies from each other.