SK Hynix announced the development of the world's fastest mobile DRAM – LPDDR5T, otherwise known as Low Power Double Data Rate 5 Turbo. LPDDR5T runs at a transfer rate of 9.6Gbps, 13% faster than the LPDDR5X memory introduced in November 2022.
The new LPDDR5T memory modules follow JEDEC's ultra-low voltage range (1.01 to 1.12V) for LPDDR5 memory, providing a high-speed memory solution with low power consumption.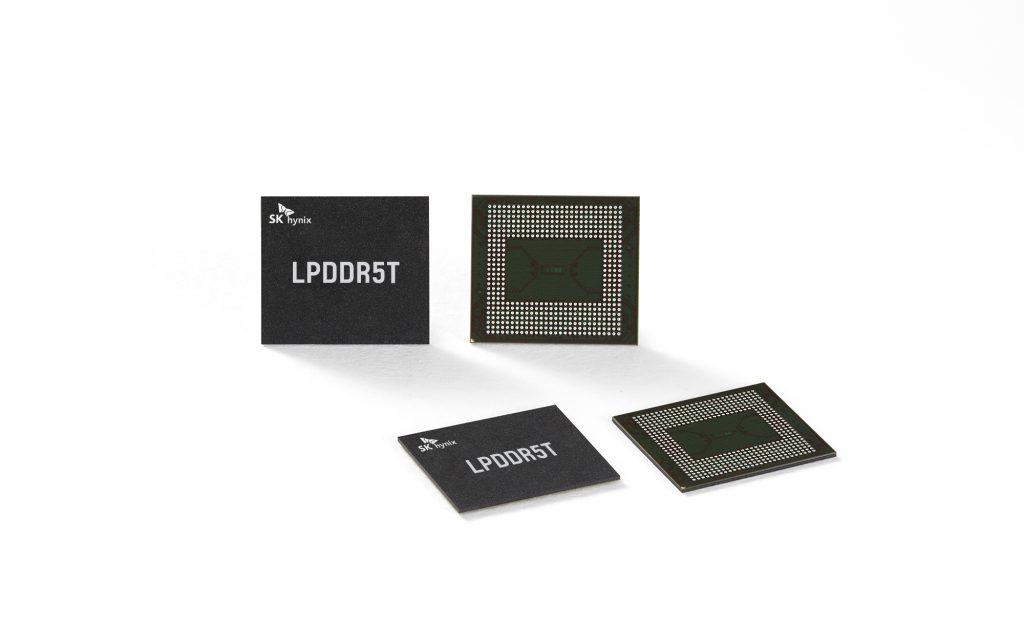 LPDDR5T memory benefits from many cutting-edge technologies, including HKMG 2 (High-K Metal Gate 2). This process consists of insulating the film inside DRAM transistors using a material with a high dielectric constant. That will prevent currents from leaking and improve capacitance, reducing the memory's power consumption and increasing speeds.
Customers were given samples of a 16 gigabit (GB) multi-chip package, which integrates multiple LPDDR5T chips into a single package. The product has a data transmission rate of 77GB/s, about the same as moving fifteen FHD (Full-HD) movies in one second.
As the 5G smartphone market grows, the IT sector anticipates increasing demand for memory chips with higher characteristics. SK Hynix expects LPDDR5T will grow beyond smartphones, going into other fields such as artificial intelligence, machine learning, and AR/VR. SK Hynix plans to launch LPDDR5T memory in H2 2023.
Discuss on our Facebook page, HERE.
KitGuru says: It should take a while before we see the first devices employing LPDDR5T memory. Luckily, we may see something before the year ends.