Micron Technology on Tuesday unveiled its new lineup of solid-state drives that are optimized for datacenters, yet are relatively affordable, are based on consumer-grade MLC NAND and use Serial ATA interface. The reliable, high-endurance M500DC SSDs are designed to achieve two drive fills per day for five years.
Micron M500DC solid-state drives available in 120GB, 240GB, 480GB and 800GB capacities and in 1.8/5mm and 2.5"/7mm form-factors with Serial ATA-6Gb/s interface. Unlike "traditional" SSDs for datacenters, the Micron M500DC are designed from the ground up to be affordable.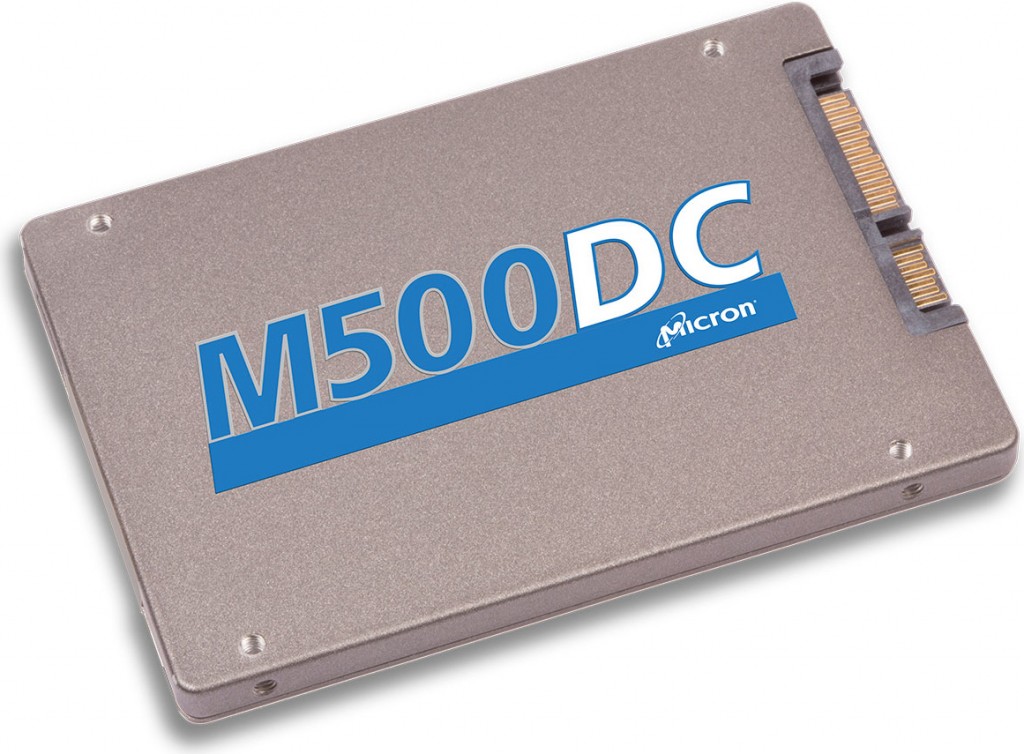 The Micron M500DC SSDs are based on Marvell 9187 controller with custom firmware developed by Micron as well as on cost-efficient consumer-grade 20nm MLC NAND flash memory. The M500DC ensures high reliability by integrating Micron's extended performance and enhanced reliability technology (XPERT) feature suite.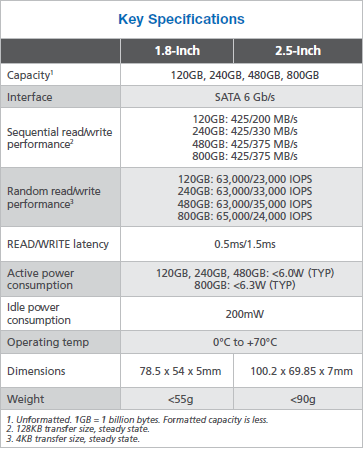 Micron's M500DC solid-state drives are hardly speed champions with up to 425MB/s read performance and up to 375Mb/s write performance. According to Micron, the new SSDs are tailored for such applications as transactional databases, virtualization, big data analytics and on-demand content streaming. This drives were developed to provide endurance of multiple drive fills per day, providing a balanced option between read-centric drives and high-end enterprise drives.
"Data centers are the linchpins connecting business and consumers to the information and services they want on a daily basis," said Darren Thomas, vice president of storage at Micron. "The M500DC is a workhorse drive tailored to our enterprise customers' needs – including increased capacity, exceptional performance and enterprise-class data protection."
Discuss on our Facebook page, HERE.
KitGuru Says: It is rather remarkable to see how companies like Micron make ultra-reliable solid-state drives based on MLC NAND flash produced using thin 20nm fabrication technology (which can endure around 3000 write/erase cycles). Probably, the company installed loads of redundant NAND flash memory for over-provisioning, played with firmware and added XPERT set of technologies to enable enterprise-class reliability on consumer-grade MLC NAND. While the M500DC SSDs are aimed at datacenters, in case you do not need a truly fast SSD, but require maximum reliability and performance considerably higher compared to that of a hard disk drive, the M500DC can be a nice choice.