Samsung SSDs have always been amongst the most popular, reliable and high-performance. Samsung is looking to keep that track record going with PCIe 4.0, as the company today officially announced the Samsung SSD 980 PRO.
This is an SSD that was previously leaked via the Samsung website, but the official launch is actually this week. The 980 PRO marks Samsung's first attempt at a consumer PCIe 4.0 NVMe M.2 SSD, bringing read/write speeds up to 7,000 MB/s and 5,000 MB/s respectively.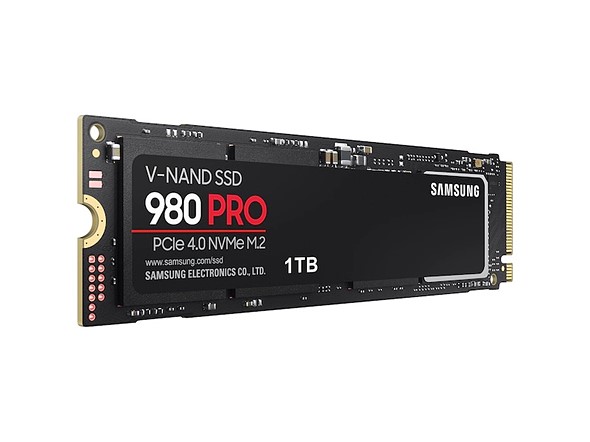 Aside from high read/write speeds, the new 980 PRO SSD packs a custom Elpis controller, V-NAND and DRAM, all designed in-house to bring out the best that PCIe 4.0 has to offer. You can also expect random read/write speeds of up to 1,000K IOPS.
As you would expect, all Samsung 980 PRO SSDs come with a heatshield fitted in order to keep the SSD running at peak performance for as long as possible via passive cooling. 1TB, 500GB and 250GB models of these SSDs will be available starting in early October with prices starting at £82.99. A flagship 2TB model is expected to be available before the end of this year.
KitGuru Says: Are many of you looking to upgrade to a PCIe 4.0 SSD in the near future? What do you think of Samsung's latest and greatest?