The commercial release of virtual reality hardware is closer than ever before and with the announcement of Oculus Rift CV1 pre-orders opening up on 6th January, the hype train is hitting maximum speed. To help fan the flames of its boiler, Oculus founder Palmer Luckey announced that much like the original DK1 developer model, the commercial Rift would come with a hard-plastic carry case.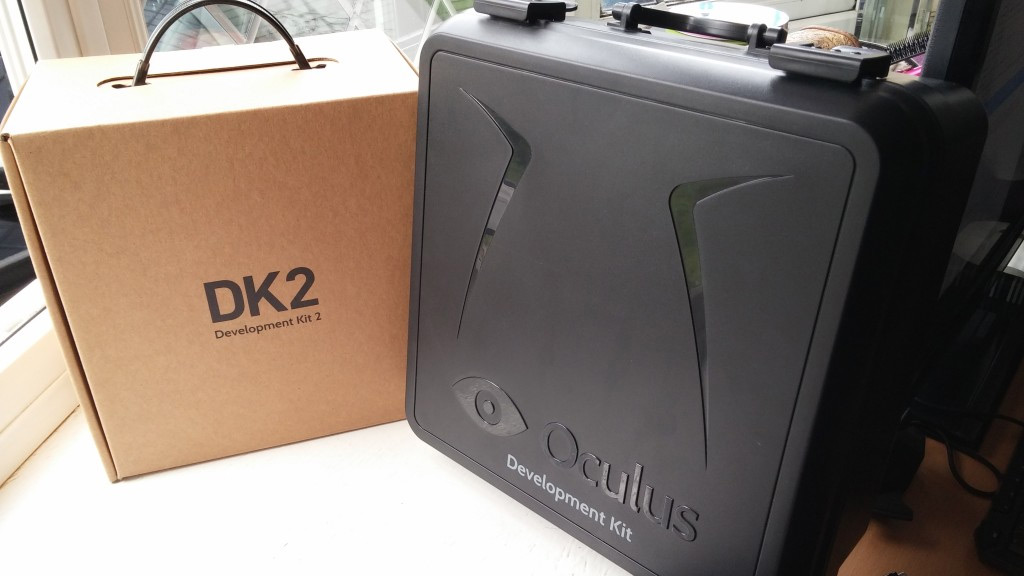 DK1 and DK2 case comparison. Source: In2GPU
The original DK1 was released off-of the back of a very successful Kickstarter campaign and when sent out, came with a solid plastic case to carry it around in. In comparison, the DK2 shipped in a still sturdy, but likely far-cheaper cardboard carry-case. With the CV1 though, we're going back to the original design-ish.
People really loved the carrying case we included with DK1 and skipped for DK2, so good news: It is coming back, and doper than ever!

— Palmer Luckey (@PalmerLuckey) January 5, 2016
Although no image of the case has yet materialised, it will likely look something like the original. However without the full accessories list, we don't know what the interior or overall size will be like. Additional lenses, cabling, power supplies and potentially a compartment for Oculus Touch controls (for when they are released in the second half of 2016) will all take up extra space, so it will be interesting to see what design is settled on.
Discuss on our Facebook page, HERE.
KitGuru Says: We will be one of the earliest pre-orderers of the Rift and Vive if given the chance, so keep your eyes on KitGuru for plenty of VR coverage as and when the hardware becomes available.