Razer has been teasing a reveal for a few days now, using an image that looked a lot like a gaming desktop and ultra-wide monitor. However, when it came to 'unveil the shadow', Razer's Min-Liang Tan pulled back the curtain to reveal… another laptop. This one is a little different though, as Razer has crammed a desktop-class CPU and GPU into the ultra-thin 17.3-inch Razer Blade Pro.
The new Razer Blade Pro is supposed to be 'the desktop in your laptop'. It weighs in at just 3.5kg at just 22mm thick. It even packs a mechanical keyboard- not a full sized one like you may find on some laptops these days, but an all-new ultra low-profile mechanical keyboard, using Razer's own Green switches.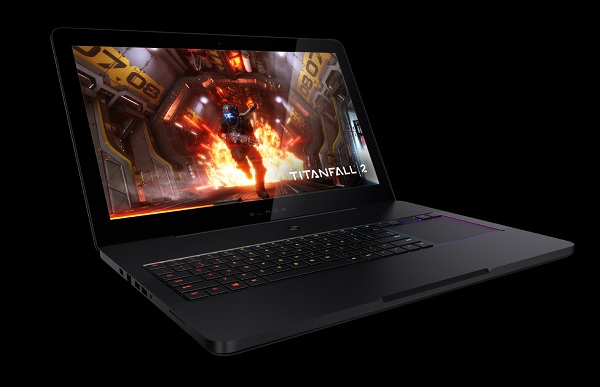 The new Razer Blade Pro is powered by an Intel Core i7 Skylake processor, 32GB of DDR4 RAM and a desktop-class GTX 1080 with 8GB of GDDR5X VRAM. It also comes with a 4K G-Sync display and up to 2TB of PCIe storage. All of that desktop-class hardware is going to need a decent cooling system behind it, so the Blade Pro comes with a ultra-thin vapour chamber design to help draw heat out to the fans as quickly as possible.
The price will sting a bit though, with it starting at €4,199 in Europe and sitting at just over $5000 in the US. If you can't quite stomach that price, you could always get the 14-inch Razer Blade, which now comes equipped with a GTX 1060 at the same price as the last generation.
KitGuru Says: The Razer Blade Pro is an impressive piece of hardware, with a lot of power packed in under the hood. Those ultra low-profile mechanical switches could also make a huge difference for those seeking a better typing experience on the go. However, the price puts it pretty far out of reach for many.