HTC opened up pre-orders for The Vive today, its Valve-backed virtual reality headset that makes use of room-scale technology. It is a pricey bit of kit, coming with a £689.99 price tag so you will want to make sure that your PC is up to scratch for VR and to help you do that, Overclockers UK and HTC have teamed up with some hardware bundles.
So what do you need to run games in virtual reality? Well for the basic experience, you will need an Nvidia GTX 970 or an AMD R9 390 but those wanting to turn all of the graphical settings up to maximum will need to be scoring a 10 or 11 score on Steam's VR performance benchmarking tool and for that, you will want a GTX 980Ti or an AMD Fury X.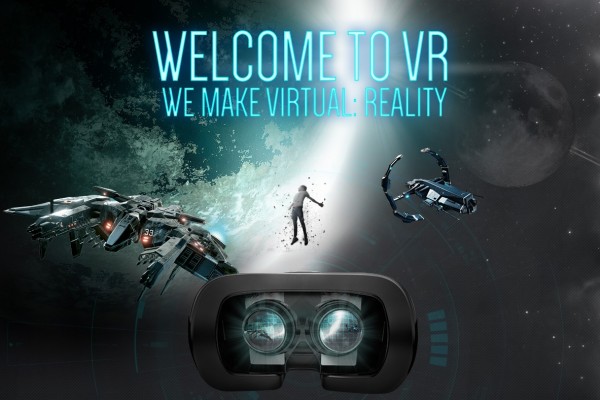 Overclockers UK has three VR ready pre-built gaming PCs ready to go. The base model 'Kinetic VR' rig comes with an Intel Core i5 6500 and a GTX 970. Then there are two higher end VR ready rigs, the 'Virtual Raid VR', which features an Intel Core i5 6600K/ AMD Radeon Fury graphics card and the 'Virtual Force VR' which comes with an Intel Core i7 6700K and a GTX 980Ti graphics card.
For those that like to build their own rigs, there are two VR ready component bundles as well. The 'Defcon VR' comes with an Intel Core i5 6600K overclocked to 4.5GHz equipped with CPU cooler, 16GB of 2666MHz RAM and an Asus Z170A motherboard. The second bundle is called the 'Defcon VR Pro' which comes with an Intel Core i7 6700K clocked at 4.6GHz equipped with a CPU cooler, you will also get 16GB of 3500MHz RAM and an Asus Maximus VIII Hero motherboard. Both bundles allow you to choose between an AMD or Nvidia graphics card.
You can view the full range of OCUK VR ready components, HERE. 
KitGuru Says: Are any of you planning on getting a virtual reality headset this year? Will you be building a new rig for the occasion?